Blank Industrial Stencil Sheets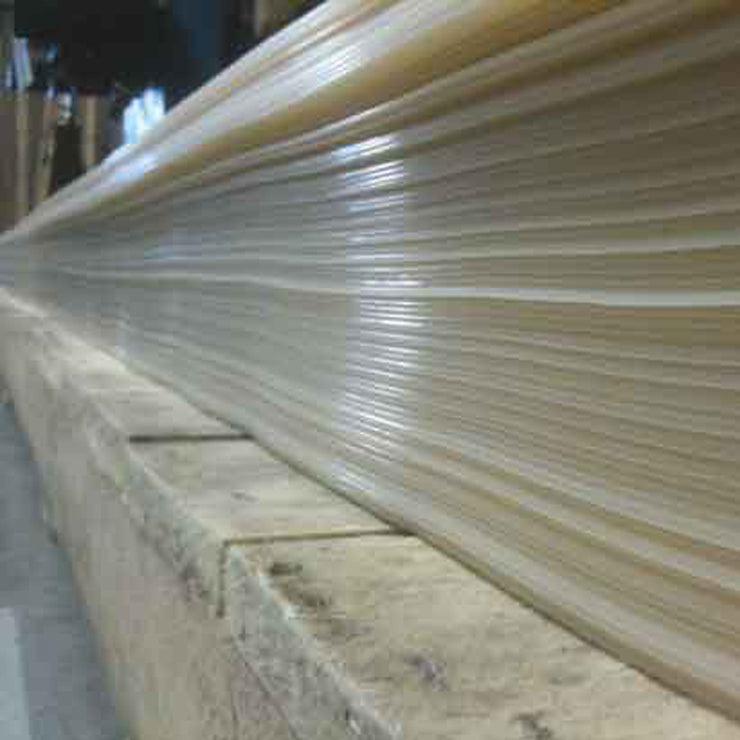 Blank Stencil Sheets made from heavy-duty 1/16" (60-mil) or 1/8" (125-mil) plastic. Now you can choose from LLDPE (softer material that sheds paint easily) or PolyPro. Most painting contractors prefer LLDPE for easy clean up and the fact that when the stencils are warmed on a parking lot they perfectly flatten out. Sheet sizes are 24"x36", 48"x96", 60"x119" and 72"x119". All material is in stock, ready-to-ship and can be ordered in any quantity. This is a premium industrial-grade sheet plastic stencil material. The primary use for this sheet stock would be to cut your own parking lot stencil, field stencil or for any industrial stencil application.

Priced per sheet, these units are available in clear/milky color LLDPE or white PolyPro. 60 mil (1/16" thick). The weight of one 4'x8' sheet of LLDPE is 9.25lbs.

This sheet stock can be cut or scored with a utility knife or jig saw/reciprocating (also known as a sawzall). The LLDPE is softer, easier to cut and can be rolled and stored for future use. Our popular stencil cutting tool will not be able to cut through these sheets. The material was designed to be cut by our laser machines so if your not sure you have the tools to cut it, let us do it for you.
All sheets can be rolled and shipped via UPS in a 48" or 72" tall rectangular carton.

Note: Certain delivery locations may require an extra shipping charge. You will be contacted before any additional charges are applied.

For more information on material thickness, click here.

---
---