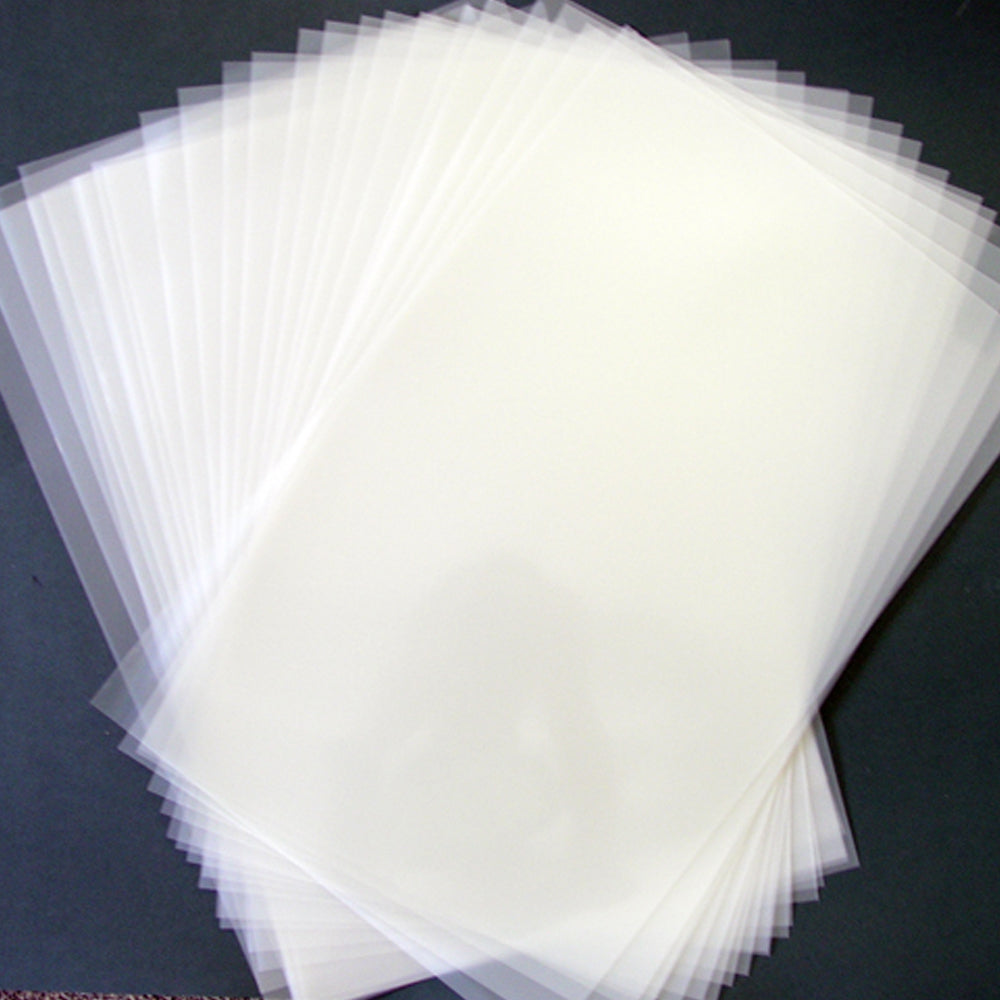 5 mil Adhesive Backed Blank Mylar Stencil Sheets
The is a premium material for making stencils with electric cutters.
this material is made of 5 mil mylar which is tough and flexible, Great for many stenciling needs. Unlike chepaer products the backer is made from plastic so that it always lays flat and does not curl liek the paper backers.
Finally, this has a low tack adhesive which is effective, can be used many times, and will not leave any residue on the painted surface like most adhesive backed materials,
1. The 5 mil stencil sheet is reliably cut by all electric cutters. 2. The paper backing makes the stencil easy to apply. 3. No tedious clean up of those tiny cut pieces on the cutting mat. They all stay on the backer. The machine is immediately ready to reload and move on to the next job.
The mylar is easy to cut both manually with a gyro-Cut tool, and Xacto style knife, as well as any electric cutter. Additionally the mylar already has a low tack adhesive that will hold the stencil wherever it is to be applied and can be picked up and reapplied multiple times. It will even stick on the ceiling.
This material is excellent stencil material and great for decorating paper, wall, fabric, face painting and many other projects.
Available in 12 inch x 12 inch or 12 inch x 17.5 inch sheets, You can cut a smaller, more intricate design, or scale it up for a larger image or pattern by taping your sheets together to cover more surface area. We also sell this material by the foot off of rolls with widths of 18, 27, 36, and 51 inches.
Great for arts and crafts, custom lettering, signs, designs, and more. Make sure your stencil is cut with adequate bracing, and leave room on the edges for excess paint. Easy to clean? You bet. Just add a little soap and water or paint remover to the stencil material and watch as the paint comes right off.
This light mylar will make your life so easy, you'll feel like you're not even trying. The adhesive backing will allow you to stick the stencil on any surface for use. The adhesive will last for many uses and will not pull paint of any wall in good repair. When the tack is eventually lost you can reactivate it by cleaning it with a damp, lint-free cloth.