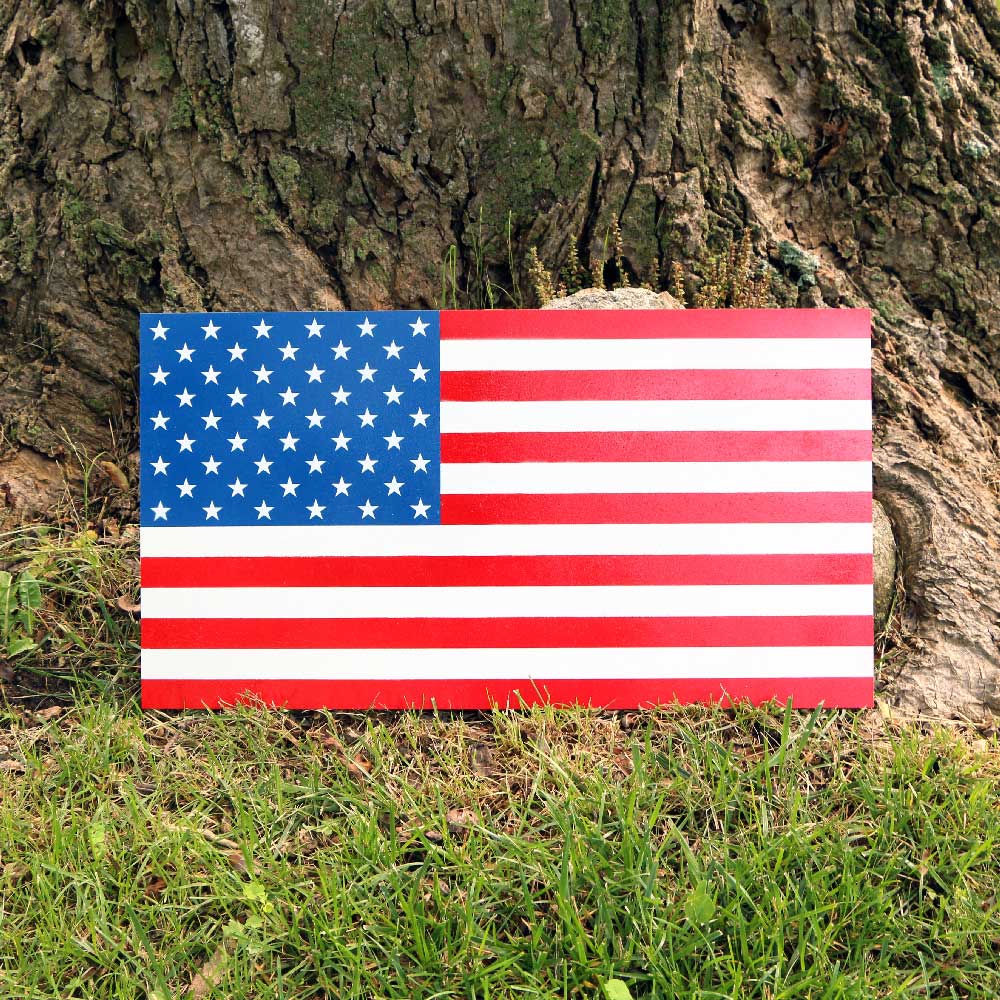 American Flag Stencil | Stars and Stripes
American Flag Stencil
This stencil set contains makes it really easy to create a perfectly painted US Flag. The set contains two stencils, the first will provide the union or blue stars area and the second will allow you to paint the exact stripes. Put the Star and Stripes where ever you want it and at any size.
We have created a range of sizes to suit most needs

Flag Stencil Size
12 inch x 22.8 inch
24 inch x 45.6 inch
36 inch x 68.4 inch
44 inch x 83.6 inch
60 inch x 114 inch

Each flag stencil will have (1) stencil for the stars and (1) stencil for the stripes
PAINT the AMERICAN FLAG at any size.
We can provide the perfect stencils to make this Easy, Email service@stencilease.com and let us know what size you want
How to Paint an American Flag with a Stencil

1. Paint the entire flag area white and let dry.
2. Use the Union( star stencil) Place in the upper left-hand corner of where you want to paint the flag. ( The stencil is sized exactly the size of the blue area of the flag. ) Apply painter's tape around the stencil. Remove the stencil and paint the taped area blue.
3. After the paint dries reapply the stencil to the area and use tape to secure in place. Stencil the stars white. Leave the stencil.
4. Apply the stripe stencil ensuring that it lines up appropriately with the Union or blue area. Remove any masking that interferes with the stripes. Secure the stencil with tape. You can cover the stars stencil so that the stars do not catch any overspray.
5. Stencil the red stripes and allow to dry.
6. Remove the stencil and see your perfect American Flag.
Please check out our video tutorial.
Visit our library of Video Tutorials for more detailed instructions and how-to videos.