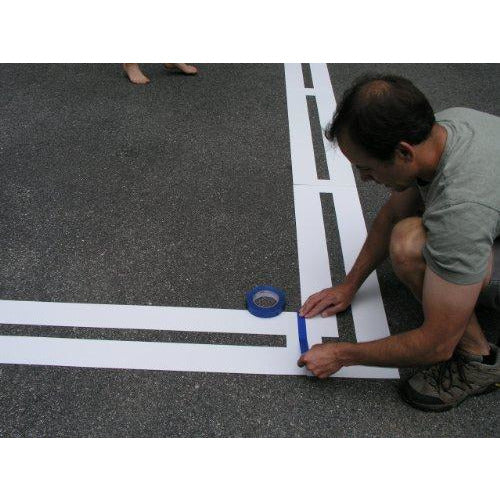 Athletic Field and Sport Court | Line Stencil
Athletic Field and Sport Court Line Stencil:
Our laser-cut line stencils allow you to paint lines with precision on athletic fields, playgrounds, and sport courts.
Get the width you need without the need to measure and tape off. Set in place the stencil and then roll, spray, or chalk.
Made with durable reusable LLDPE plastic this stencil will last for many seasons.
Our stencils are always in stock and can be available for the next day if necessary. Our customer service are ready to take your call and make sure you are taken care of.
Order or call today.
Click here for more material information
NOTE: Most painting contractors order 1/8" thick material if they plan on reusing the stencil for years. The 1/16" is fine for occasional use. Both are great products that have been in the field for years.
If you need a size that is not listed please call us at 1-800-334-1776 or email [email protected]