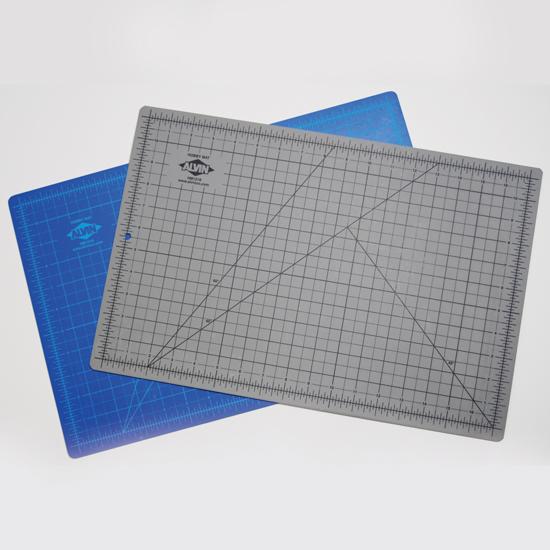 Self-Healing Cutting Mat
Have a product question?
Ask us
Try our new 8.5" x 12" or 12" x 18" Self-Healing Stencil Cutting Mat made by Alvin. This quality self-healing and reversible cutting mat,is fully numbered and gridded on both sides (1⁄2", 1⁄8", 45° and 60° angle lines). Made from a unique, 3-ply long lasting 2mm composite material with a non-glare surface. Designed for both rotary and straight utility blades, and will not dull blades. Find the perfect center on any project with zero centering lines.