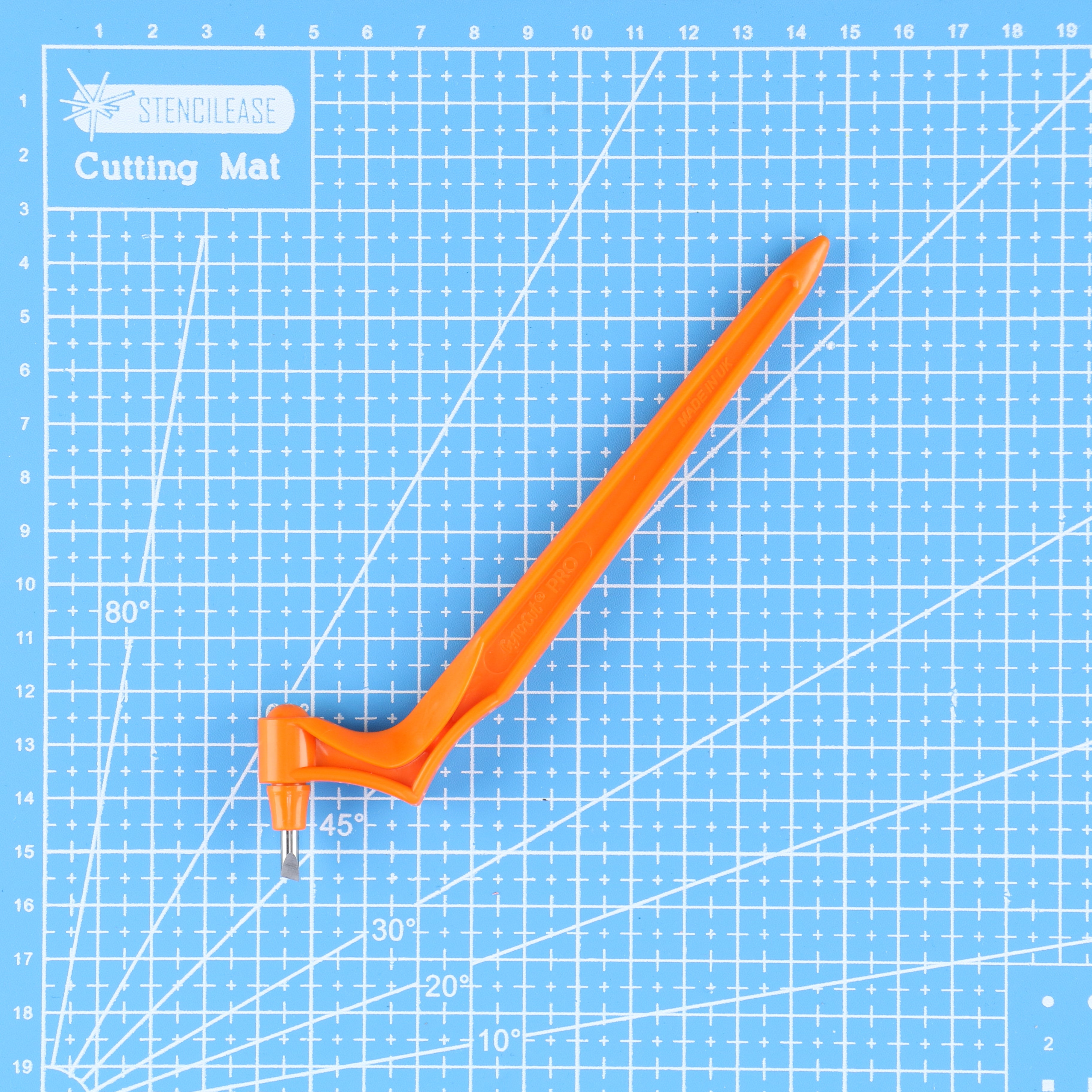 Make Scrapbooking Smooth with a Rotating Cutter
The Gyro-Cut PRO is the only cutter with a rotating blade that can cut through paper, card stock, adhesive-backed vinyl, and 4 mil plastic sheets. Perfect for all types of paper-craft and stencil-making projects including decoupage, card making, scrapbooking, and pattern making.
Get the best from your Gyro-Cut Pro with these crafter pro tips:
The Gyro-Cut Pro is the next generation of the Classic GYRO-CUT Craft Tool and offers 3 blade designs for all of your DIY projects.
Blade Options:
The Standard Cut hardened steel blade is the standard blade and is great for most paper, thin plastic, and other thinner materials. The blade is long-lasting and effective,
The Medium Cut tungsten carbide 30-degree blade has a harder and sharper blade that can cut paper to medium cardstock, thin fabrics, thin felt (using the Easy Felt™ attachment), 7.5 Mylar/acetate, thin leather (2mm max), thin balsawood (2mm max).
The Deep Cut tungsten carbide 45-degree blade is designed to cut even thicker materials including 10 mil Mylar, fabrics, felt (3mm max), sugarpaste, medium balsawood (3mm max), thin leather (3mm max), cereal cartons, polymer clay, thin foam/ etc.
*The blades fit the Gyro-Cut Pro only and can be purchased as a Value Pack.