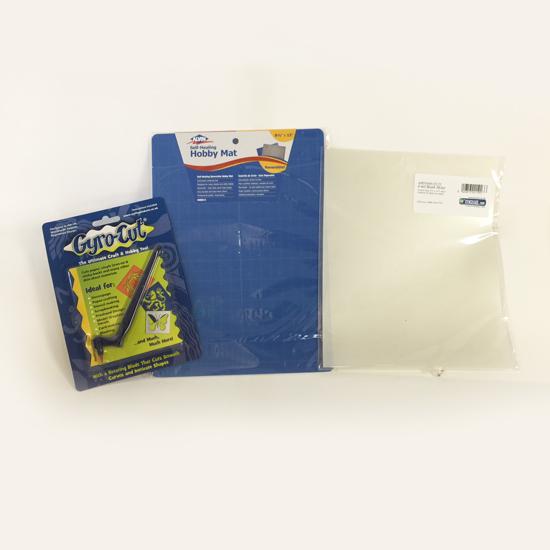 Cut-Your-Own Stencil Kit Includes THM0812, TGC1311 & AMY040812-010-M004
This Cut-Your-Own Stencil Kit has everything you need to make your own stencil designs. Harness your creative side and design your own images to be cut using the new Gyro-Cut Stencil Cutting Tool.
The cutting tool cuts through our 4 mil Blank Mylar sheets with ease. Don't worry about making mistakes as this kit contains 25 sheets of material. Remember, practice makes perfect! You can even protect your work surface by laying your stencil material on the Self-Healing Cutting Mat Make the mat tacky and like a third hand with our Repositionable Adhesive Spray.
Our Cut-Your-Own Stencil Kit includes:
Item# THM0812 - 8.5 inch x 12 inch Self-Healing Cutting Mat
Item# TGC1311- - Gyro-Cut Cutting Tool
Item# AMY040812-025-M004 - 4 mil Blank Mylar Sheets - 8.5 inch x 10.5 inch -25 sheets total