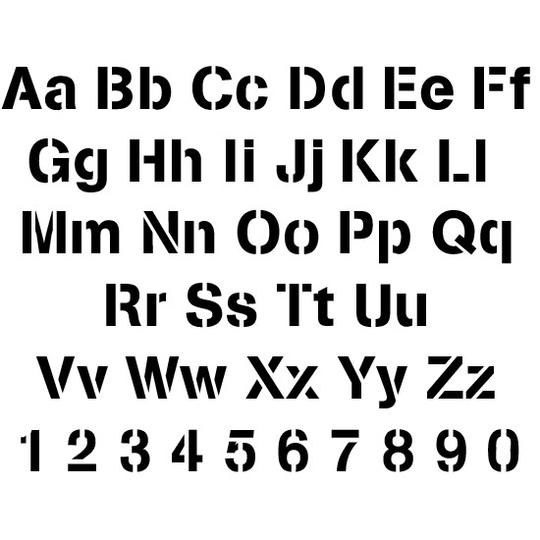 Arial Letter and Number Stencil Sets
Have a product question?
Ask us
Arial is a versatile and familiar font. Make labels, signs, or even a home address. Laser-cut on material best suited for the size. Use on any surface you wish to mark and then clean and store to use again.

The Arial font is offered in several useful sets:
Complete: (62 Pcs.) includes Upper and Lowercase Letters (52), and Numbers (10)
Letter: (37 Pcs) Includes uppercase Letters and additional A,E,I,L,M,N,O,P,R,S,T. (26 pcs) Sets 18" and larger have (1) of each letter (A-Z).

Number: (22 pcs.) includes two each of 0-9 and two dashes. (10 pcs.) Sets 18" and larger have (1) of each Number (0-9)
If you need a size that is not listed please call us at 1-800-334-1776 or email [email protected]