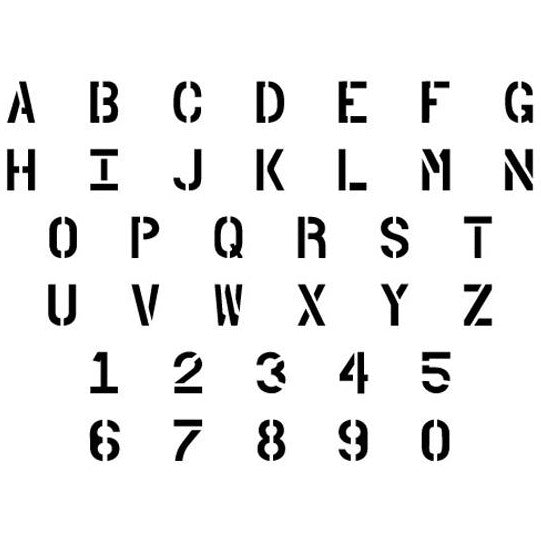 Parking Lot Letter and Number Stencil Sets
The Parking Lot font is offered in these Job tested sets:
Complete: (36 Pcs.) includes Upper and Lowercase Letters (26),, and Numbers (10)
Letter: (37 Pcs) Includes uppercase Letters and additional A,E,I,L,M,N,O,P,R,S,T.
18" - 48" sets are (1) each of A-Z (26 pcs.)
Number: (22 pcs.) includes two each of 0-9 and two dashes.
18" - 48" sets are (1) each of 0-9 ( 10 pcs.)
Width: width is equal to .75 of the Letter Height.
Example: a 12 inch Letter Height will have a 9 inch Width ( 12 x .75= 9)

If you need a size that is not listed please call us at 1-800-334-1776 or email service@stencilease.com. If you are looking for an extra large letter stencil, this is the style to choose. You can order as a complete set up to 48 inches high or as individual characters up to 108 inches tall on our letter selector.