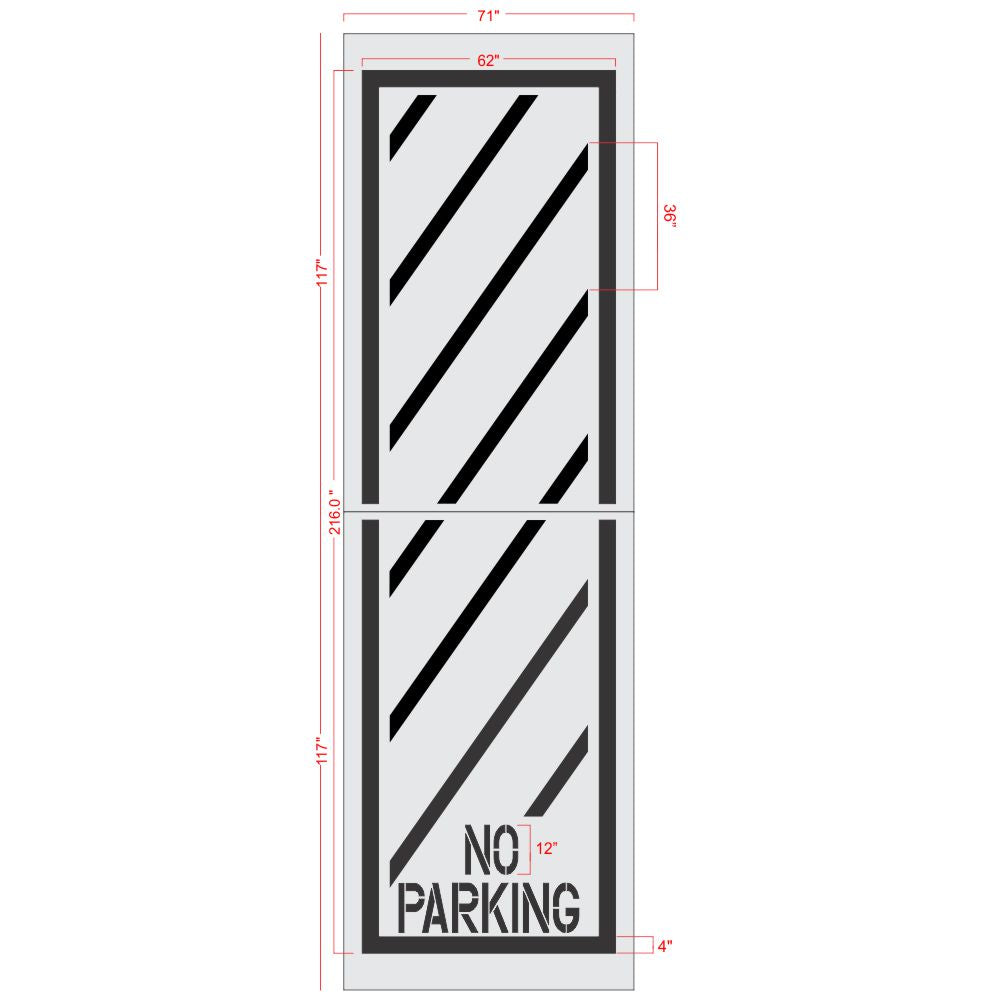 Access Aisle Stencil | ADA Accessible Handicap Parking
What is an Accessible Aisle?
"When a business, State or local government agency, stripes a parking lot, it must provide accessible parking spaces as required by the ADA Standards for Accessible Design. Failure to do so would violate the ADA. In addition, businesses or privately owned facilities that provide goods or services to the public have a continuing ADA obligation to remove barriers to access in existing parking lots when it is readily achievable to do so." (ADA Design Guide)
The accessible aisle is an area next to handicap parking spaces that allows space for people with wheelchairs or other mobility enhancing devices to exit their cars or vans.
For car-accessible spaces, the aisle is a minimum 5 feet wide and is marked clearly as a no parking area.
For Van Accessible spaces the width is a minimum of 8 feet wide and is marked clearly as a No Parking area.
How to stay compliant with ADA Parking Laws
The Access Aisle stencil is designed to help you stay current with requirements.

Lay this two-piece stencil in place and paint a complete Access Aisle in one application.
Laser-cut from durable and reusable LLDPE.
Clean and store for future use and maintenance.
How to Paint the Access Aisle:
For painting the Access Aisle we recommend using our new Access Aisle stencil. It allows you to easily get the lines parallel and looking clean. This 6 feet by 10 feet stencil allow the painting of the entire access aisle with only two placements or by the two-piece set which can do the entire space in one placement This one has the NO PARKING included.
Click here for more material information
NOTE: Most painting contractors order 1/8" thick material if they plan on reusing the stencil for years. The 1/16" is fine for occasional use. Both are great products that have been in the field for years.
If you need a size that is not listed please call us at 1-800-334-1776 or email service@stencilease.com