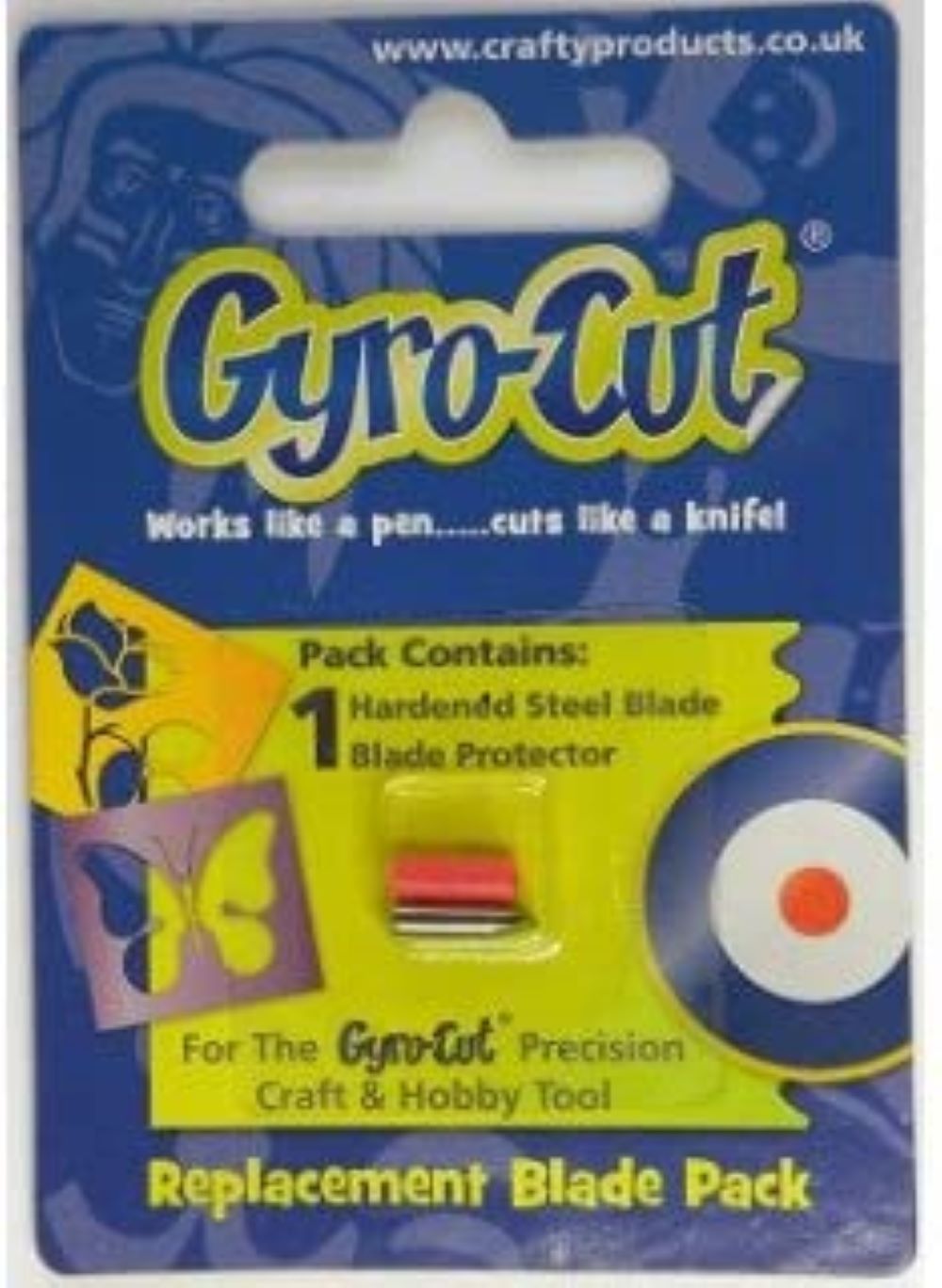 Replacement Blade | Gyro-Cut Craft Cutting Tool
*** FREE SHIPPING on Gyro-Cut Products when you buy one Tool and one Replacement Blade. Buy the Value Pack.
FOR GYRO-CUT TOOL ONLY (TGC1311). NOT FOR the PRO.
The amazing GYRO-CUT craft and hobby tool easily cuts through paper, card stock, adhesive-backed vinyl and 4 mil plastic sheets. Perfect for all types of paper craft and stencil making projects including decoupage, card making, scrap booking, and pattern making. This ergonomically designed hand-tool has a 360 degree rotating head which enables anyone to cut complex shapes easily and quickly. Unlike scalpel style knives the GYRO-CUT blade will not easily cut the skin in normal use.
Recommended to use with our Self-healing Cutting Mats, Repositionable Stencil Spray, and 4 mil blank Mylar sheets