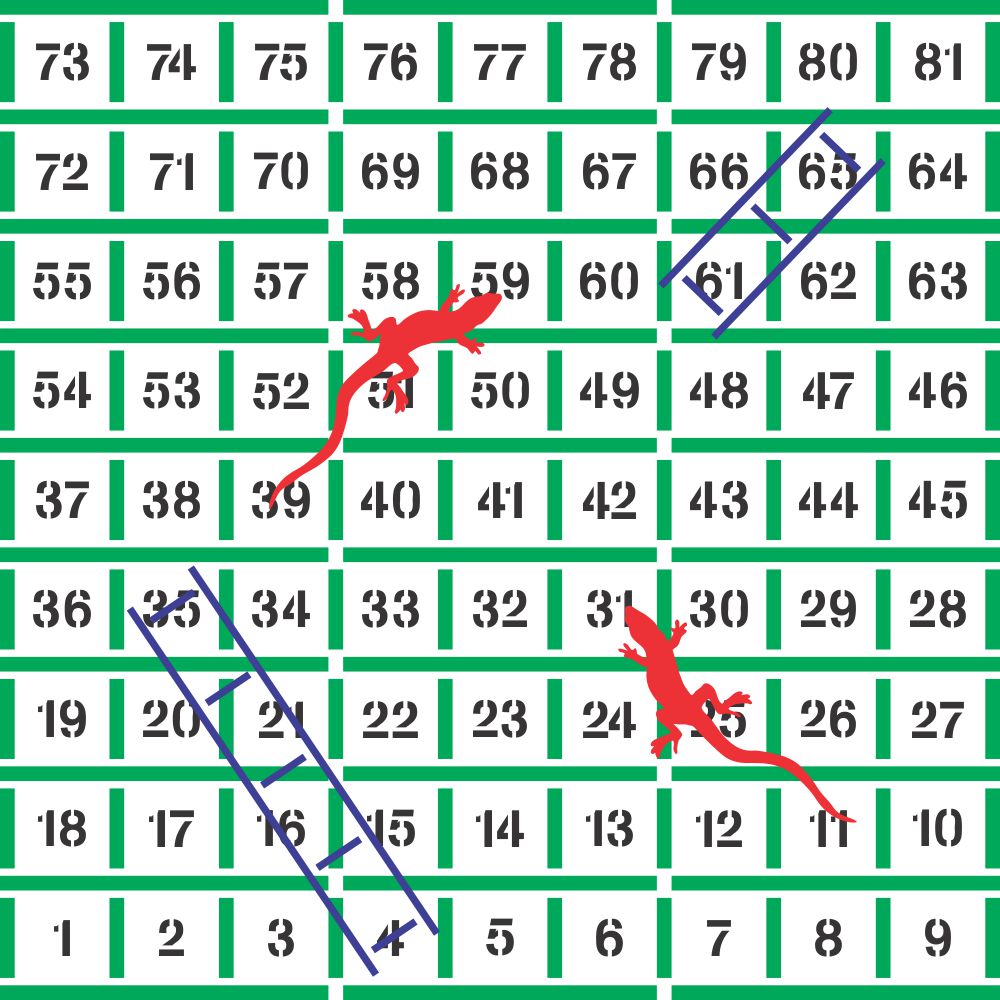 Playground Games Stencil | Lizards and Ladders
Lizards and Ladders Playground Game
(4 pieces) – Painted Size 113" wide x 113" high
Game Play and Use: Take turns to roll the dice. Move your marker forward the number of spaces shown on the dice. If your marker lands at the bottom of a ladder, you can move up to the top of the ladder. If your counter lands on the head of a snake, you must slide down to the bottom of the snake. Winner reaches the highest number first.
Laser-cut playground stencils:
Easy to use. Staff and Students can place and paint the stencils
stencils provide crisp clear results every time.
simply clean your stencil for future use and maintenance.
one stencil can be used multiple times.
Paint in primary or school colors and brighten the playground and a child's day.
With playground stencils you will paint and play the same day.
How to get the most from your new Parking Lot Stencil: Stencil Cleaning & Care