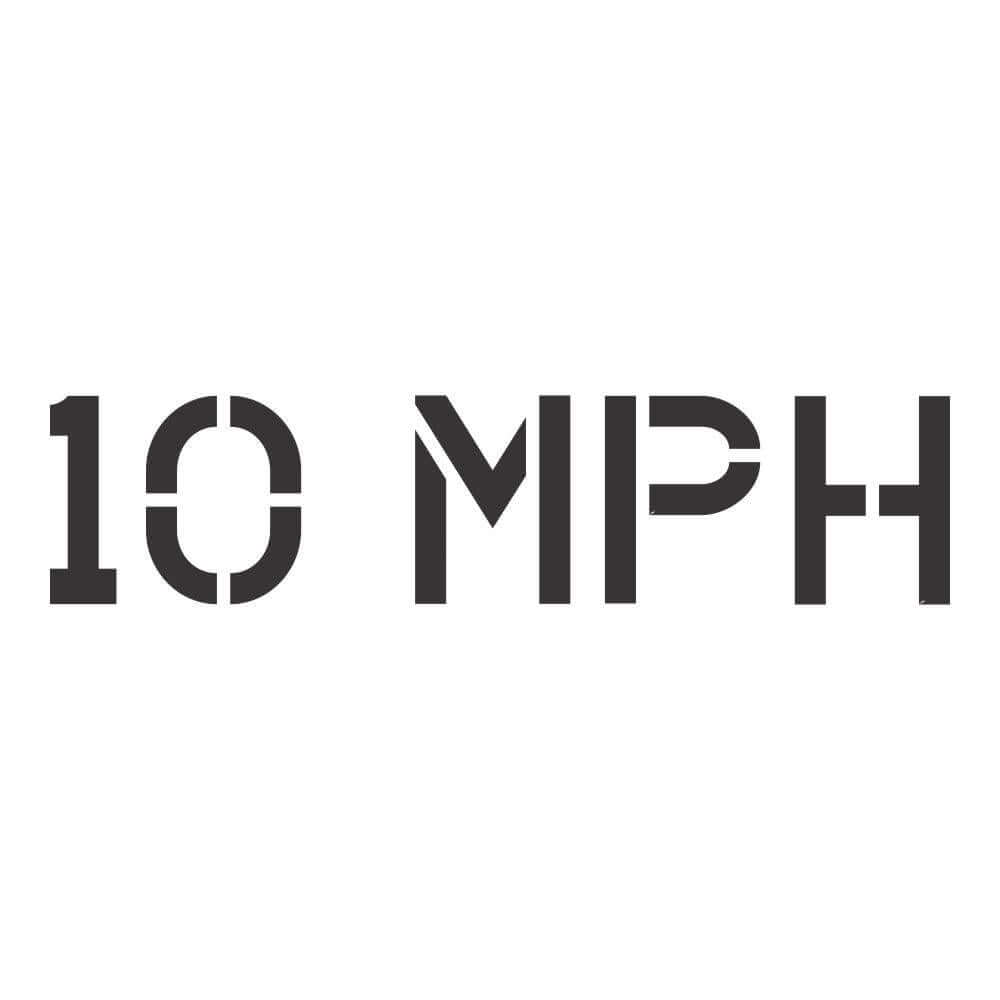 10 MPH Road Marking Parking Lot Stencil
The 10 MPH stencil is designed for parking lots, access roads, industrial facilities, lumber yards and more.
This stencil is available in the following sizes:
6" high x 31.1" wide
12" high x 54.5" wide
18" high x 81.8" wide
24" high x 109" wide
36" high x 159.5" wide
Personalized parking spaces are becoming more popular and we can provide the stencils for any need. Please use our easy custom app to get your stencils fast.
Our stencils are always in stock and can be available for the next day if necessary. Our customer service are ready to take your call and make sure you are taken care of.
Order or call today.
Tough Contractor Grade Stencils:
• All offered in super durable 1/8th inch and 1/16th LLDPE plastic.
• Tough flexible, lays flat and lasts for hundreds of uses.
• This material will tend to shed paint and is easy to clean.
• Perfect for contractors, professionals, and anyone who wants the best.
How to get the most from your new Parking Lot Stencil: Stencil Cleaning & Care
Custom Letter Size Stencils 1 to 48 inch
Please use our Custom Stencil Maker to create your custom stencil or click here to send us your requirements.
Stenciling Tools
Get the job done right with these proven stencil tools:
• Krylon Striping Paint
• Inverted Spray Paint Marking Wand
• Frog Painters Tape

Material Selection Guide
Click here for more material information
For outdoor applications and letter/number heights over 10 inches, we suggest using 10 mil or thicker material.
How to Stencil
Visit our library of Video Tutorials for more detailed instructions and how-to videos.
If you need a size that is not listed please call us at 1-800-334-1776 or email service@stencilease.com