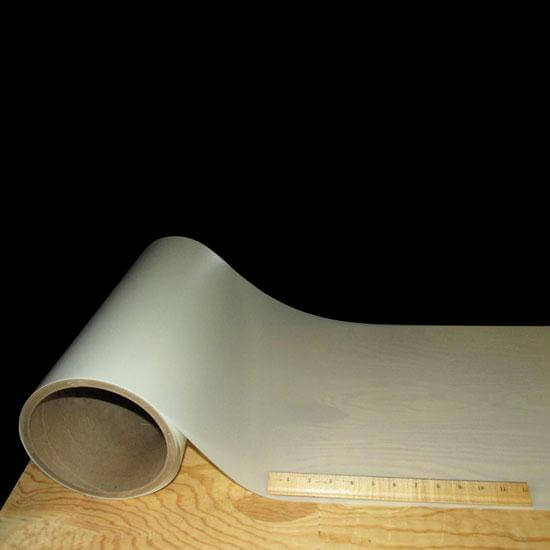 14 mil Blank Mylar Sold by the Foot
Our premium food grade Blank Mylar (also called blank stencil film) cut directly from the roll to your required length. Widths may vary due to availabilty.
THE QUANTITY SELECTED REPRESENTS THE LENGTH IN FEET OF THE MATERIAL CUT FROM THE ROLL.
Choose from 4 different thicknesses 4 mil, 7.5 mil,10 mil and 14 mil.
Mylar Properties: All grades of mylar are made of the same translucent material. They are all food grade material, flexible but are dimensionally stable and do not stretch like vinyl for example. The only difference is in the thickness of the mylar. A mil is 1/1000th of an inch. Newspaper is approximately 3 mil a business card is about 12 mil. We offer 4, 7.5, 10 and 14 mil. As you get thicker the mylar is less flexible and will be slightly more opaque.
Which Mylar should you choose: All of the mylars make great stencils. We recommend 4 mil for DIY stencils as they cut easily and still make an effective stencil for most uses. 4 mil cuts easily with a scalpel knife or we recommend our Gyro cutter. We also recommend 4 mil for electric cutters like Cricuts and Silhouettes.
7 mil is not easy to cut with a knife but it can be done. 10 mil and 14 mil requires a heated cutter like a Wall lenk or a commercial grade electric cutter.
We suggest using our stencil cutting tool for any of these material choices. We suggest using our new stencil cutting tool.