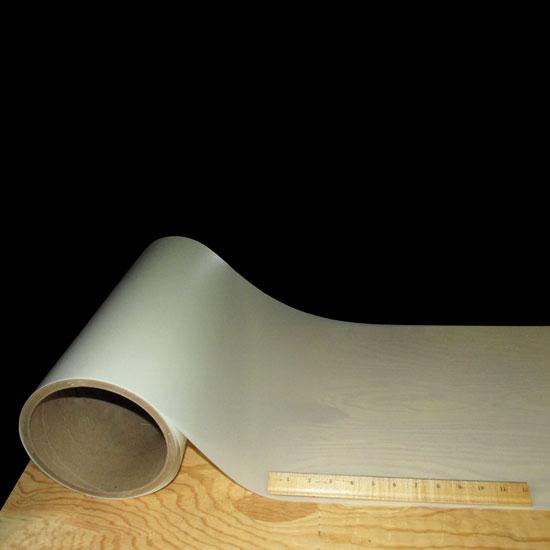 10 mil Adhesive backed Mylar Sold by the Foot
10 mil adhesive Mylar with low-tack adhesive backing.
Peel off a protective layer to reveal the adhesive once your stencil is cut and positioned.
Best Uses of 10 Mil Adhesive Mylar:
Automotive Detailing stencils

Industrial Painting Stencils

Great for any smooth surfaces.
THE QUANTITY SELECTED REPRESENTS THE LENGTH IN FEET OF THE MATERIAL CUT FROM THE ROLL.
10 mil Mylar : All of the mylars make great stencils. This mylar is particularly good for multi use applications as it is durable enough to be used many times. While many people use this material on their electric cutters cutting through 7.5 mil mylar, we recommend 4 mil for DIY stencils as they cut easily and still make an effective stencil for most uses. 5 mil cuts easily with a scalpel knife or we recommend our Gyro cutter. We also recommend 5 mil for electric cutters like Cricuts and Silhouettes. 7.5 mil is more suitable for the Circut Maker and more powerful commercial cutters.
Choose from 4 different thicknesses 4 mil, 7.5 mil,10 mil and 14 mil.
Material ships rolled in a durable shipping tube.