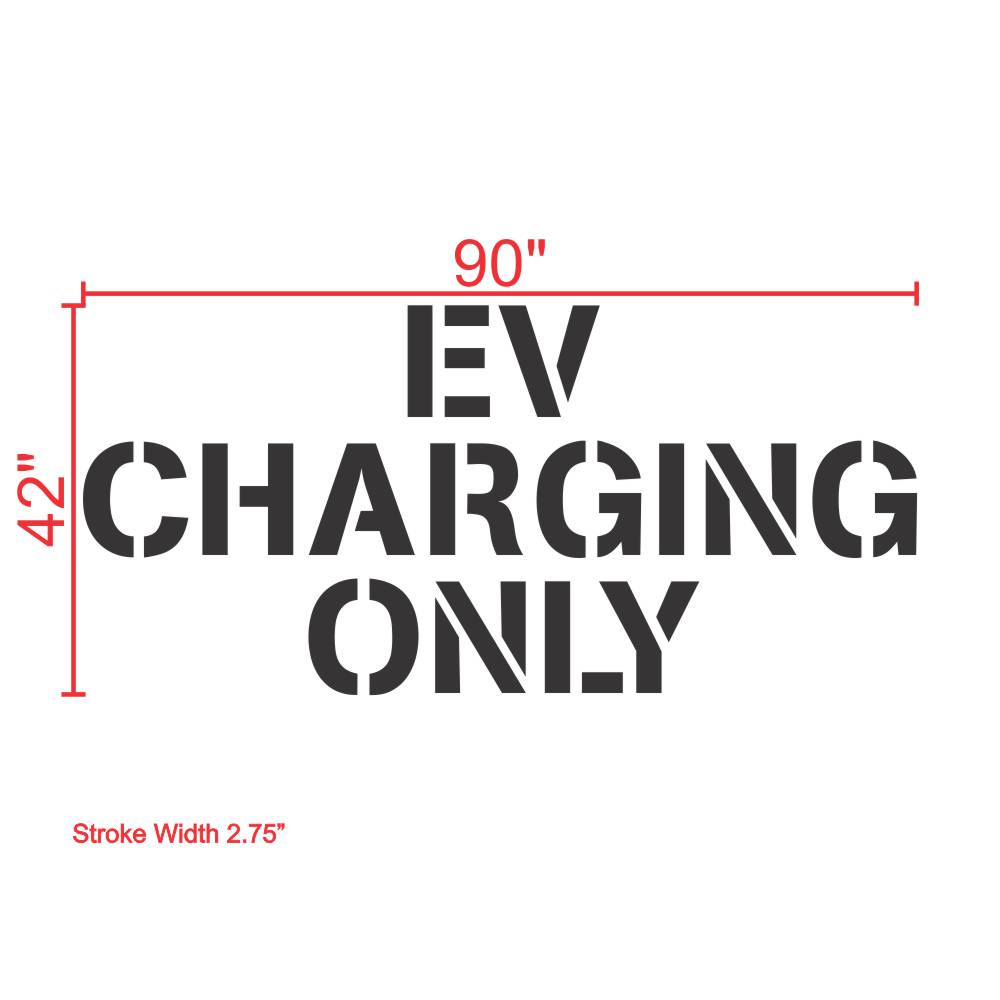 EV Charging Only Stencil 1
Mark and maintain Parking lots and EV stations with our Ev Charging Only stencil.
Our Electric Vehicle Only Stencil measurements refer to the size of the image when painted out. Sheet size is always larger allowing for over-spray.
Standard Sizes:
12 inch Letters

Overall size 42" x 90"
Personalized parking spaces are becoming more popular and we can provide the stencils for any need. Please use our easy custom app to get your stencils fast.
Our stencils are always in stock and can be available for the next day if necessary. Our customer service are ready to take your call and make sure you are taken care of.
Order or call today.
Click here for more material information
NOTE: Most painting contractors order 1/8" thick material if they plan on reusing the stencil for years. The 1/16" is fine for occasional use. Both are great products that have been in the field for years.
If you need a size that is not listed please call us at 1-800-334-1776 or email service@stencilease.com