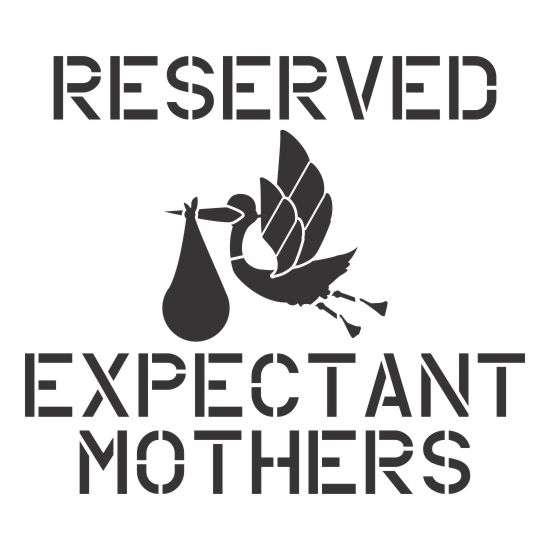 Expectant Mother Parking Sign Stencil
Expectant mother parking signs are a new trend at clinics, shopping malls and office parking areas. Give expectant or new mothers a more convenient parking spot with our Expectant Mother Parking Sign Stencil. This stencil has a 3" margin for overspray and is made to be reused many times.
If you need a size that is not listed please call us at 1-800-334-1776 or email service@stencilease.com
Standard Sizes:
4" lettering measures 27.6" high x 31.5" wide overall
6" lettering measures 41.4" high x 47.3" wide overall
Click here for more material information
For pavement applications with spray, we suggest our 60 mil LLDPE. For doors,walls,and signs, we suggest the 10 mil material.