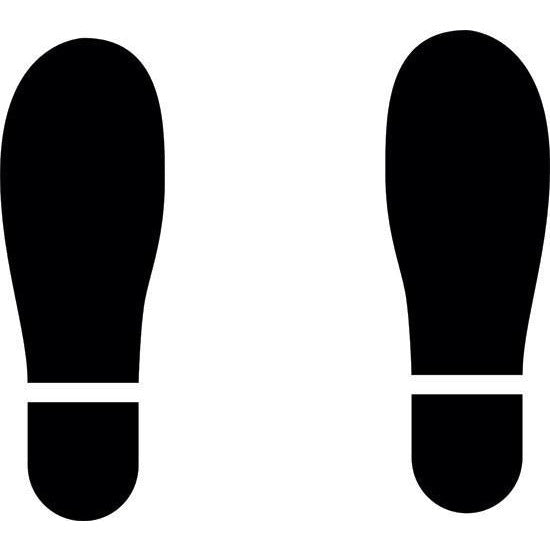 Footprint/ Shoe Print Warehouse Safety Stencil
Use the Shoe Print stencil to keep visitors and employees safe by making paths through warehouse and plant floors. Color code the the Shoe Prints to communicate to visitors and employees the need level of caution and even Fire Exit pathways.
This stencil is also effective in communicating work station positions for safety and optimization.
Safety Stencils speak loud and clear in every language.
Note: Sizes below are for the height of the shoe from toe to heel. You will receive a right and left print.