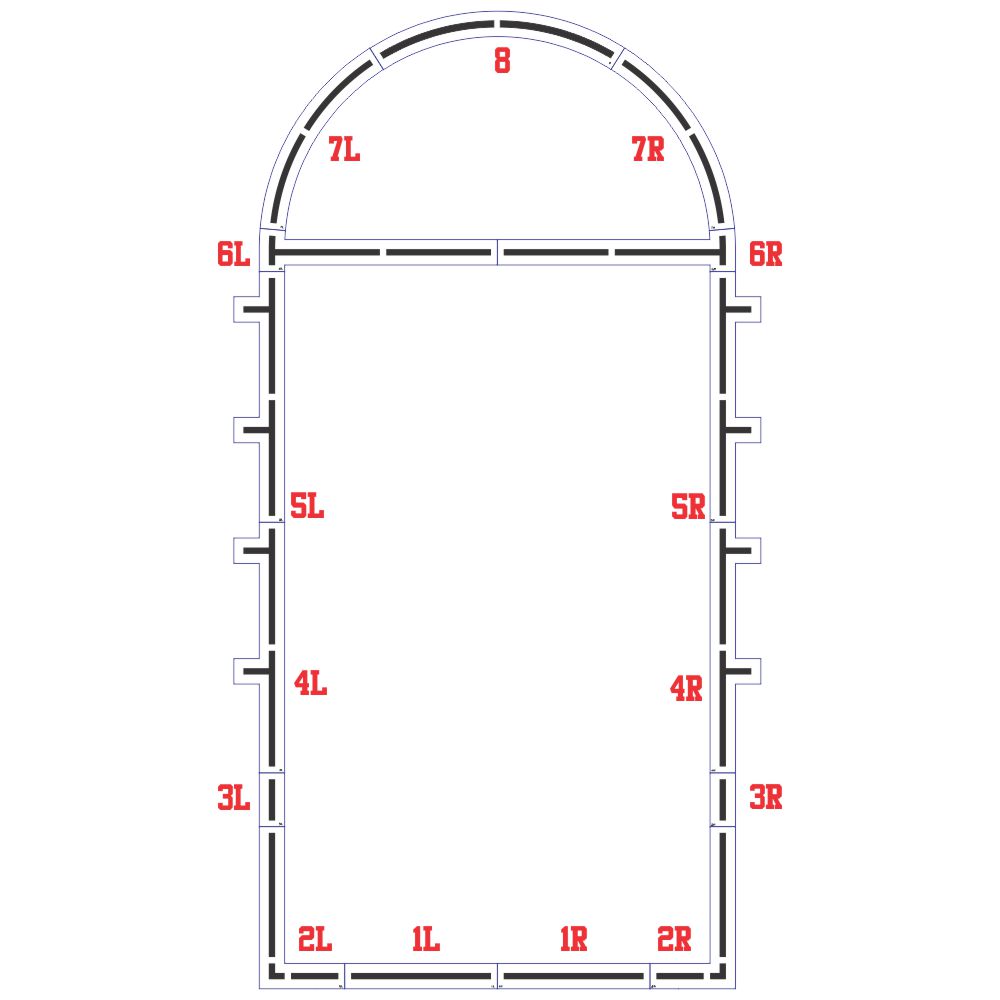 Free Throw Lane Stencil | Basketball Court Stencil Set
The Free Throw Lane Stencil Set ( also known as The Key) is the foundation of our Basketball Court Stencil Kits. This kit has been developed from our decades of making stencils and this version is the easiest way to paint a regulation court. Setting up and aligning the stencils used to be a tedious process that could take more than an hour. The new stencil kit design can be laid out in 15 minutes.
Our new basketball court stencil incorporates these improved design features:
Larger pieces to reduce how many pieces needed to move. Our new kit as 25 pieces 15 less than our prior design.
Sets corners and critical junctions so that it is easy to get the court square and aligned.
Have reference marks to make it easy to check alignment.
Detailed instructions with pictures.
Designed to handle non-standard court dimensions.
Our high quality stencil material will lay flat but also does not stretch. it will make your lines the right length, straight and true. Your lines will also be a very consistent two-inch width.
The Stencil Ease basketball court is available in our thick 1/16" (60-mil) or 1/8" (125-mil), heavy-duty reusable plastic industrial material. These are NOT made out of cardboard. The 1/16" and 1/8" materials are designed to lay flat, stand up to wind gusts, and are specifically used for marking concrete, pavement or any surface. With these stencils and our over-spray box (comes with kit), your basketball court will paint out with crisp, clean lines every time. This stencil kit will last for years and can be used hundreds of times with little to no maintenance.
This kit ships with a detailed map, a layout guide, and a Basketball Court drawing with High School specifications showing all dimensions and court measurements (also available as a PDF below). This kit will use approximately 2-3 cans of spray paint.
NOTE: 1/16" kit weighs 42 lbs and ships in a 20" x 20" x 12" box. 1/8" kit weighs 84 lbs.