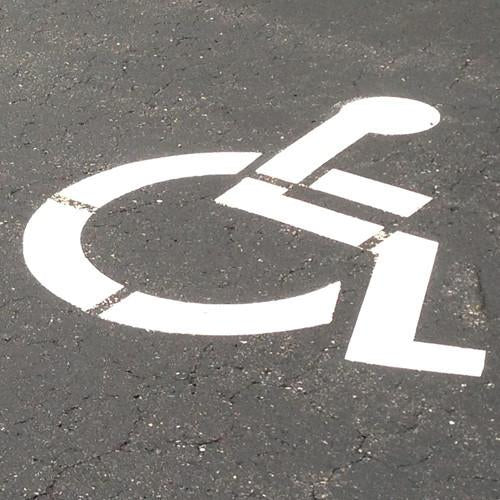 Use this stencil to mark signs, walls and doors to show where handicap parking spaces are. Especially helpful in parking garages. Keep your work space up to code and make all your visitors welcome.
Available in 10 mil mylar which we recommend for vertical surfaces and for sizes less than 18 inches.
Personalized parking spaces are becoming more popular and we can provide the stencils for any need. Please use our easy custom app to get your stencils fast.
Our stencils are always in stock and can be available for the next day if necessary. Our customer service are ready to take your call and make sure you are taken care of.
Order or call today.
Click here for more material information
If you need a size that is not listed please call us at 1-800-334-1776 or email service@stencilease.com