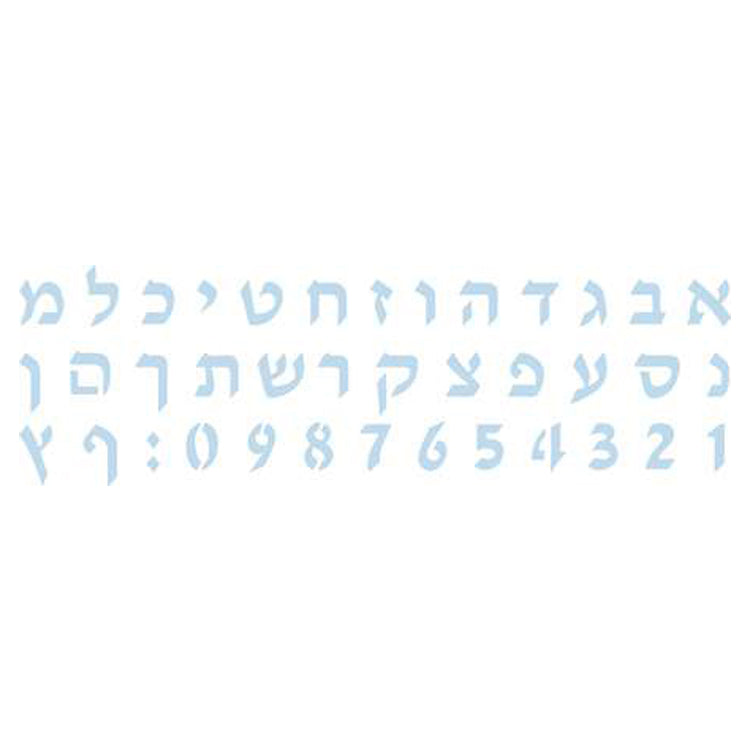 Hebrew Alphabet Tattoo Stencils
The Hebrew Alphabet Stencil Set allows you to make perfect letters every time. Easy to use at any age these laser-cut stencils will last for years. Simply clean and store for future use.
Stencil Size
From 1/2" to 3"
Custom Size Stencils
Please use our Custom Stencil Designer to create your custom stencil or click here to send us your requirements.
Stenciling Tools

Make your project even easier with the proper stencil tools:
• Double-Ended Stencil Brush are perfect for either the pouncing or the swirling strokes most effective for stenciling.
• Repositionable Spray Adhesive is great for many other uses from stenciling to posting art on a wall.
• Frog Painters Tape is perfect for preventing shifting or bleeding during stencil application.

How to Stencil
Visit our library of Video Tutorials for more detailed instructions and how-to videos.