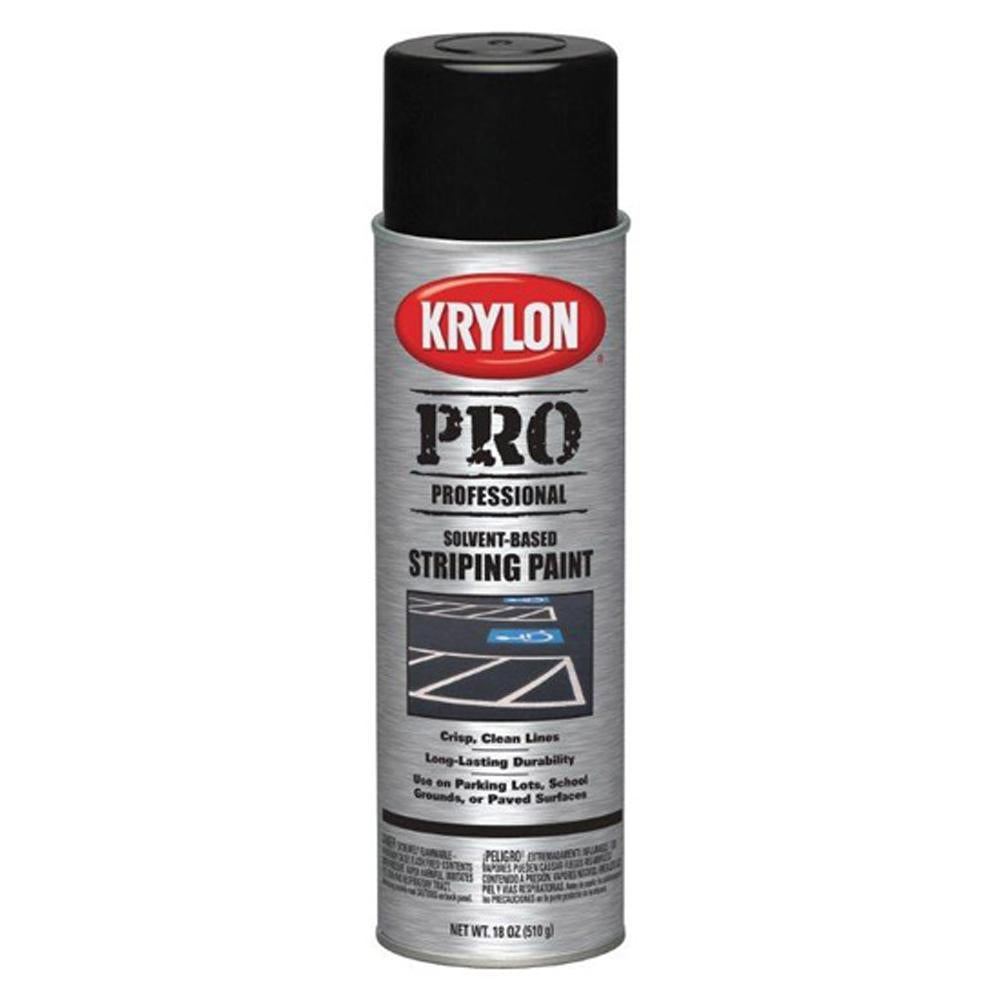 Krylon Cover-Up Black Striping Paint Solvent Based
This long-lasting, fast-drying, high solids formula creates crisp, clean coverage with one coat
Cover-Up Black is a solvent-based inverted marking paint that can be used to cover old markings, stenciling mistakes or overspray problems. When stencil letters, numbers or arrow stencils won't quite line up, Cover-Up Black is always handy to have on the job. Available in single 18oz.cans or by the case.
• Inverted Spray tip
• Dry to Touch in 30 minutes
For use with:
Pavement, Concrete, Asphalt. Download MSDS info
NOTE: This can was not designed to work with the 12" spotting wand #TAP7095 but it can be used if aligned properly with the wand trigger.
Note: No returns allowed for aerosol or spray paint products.