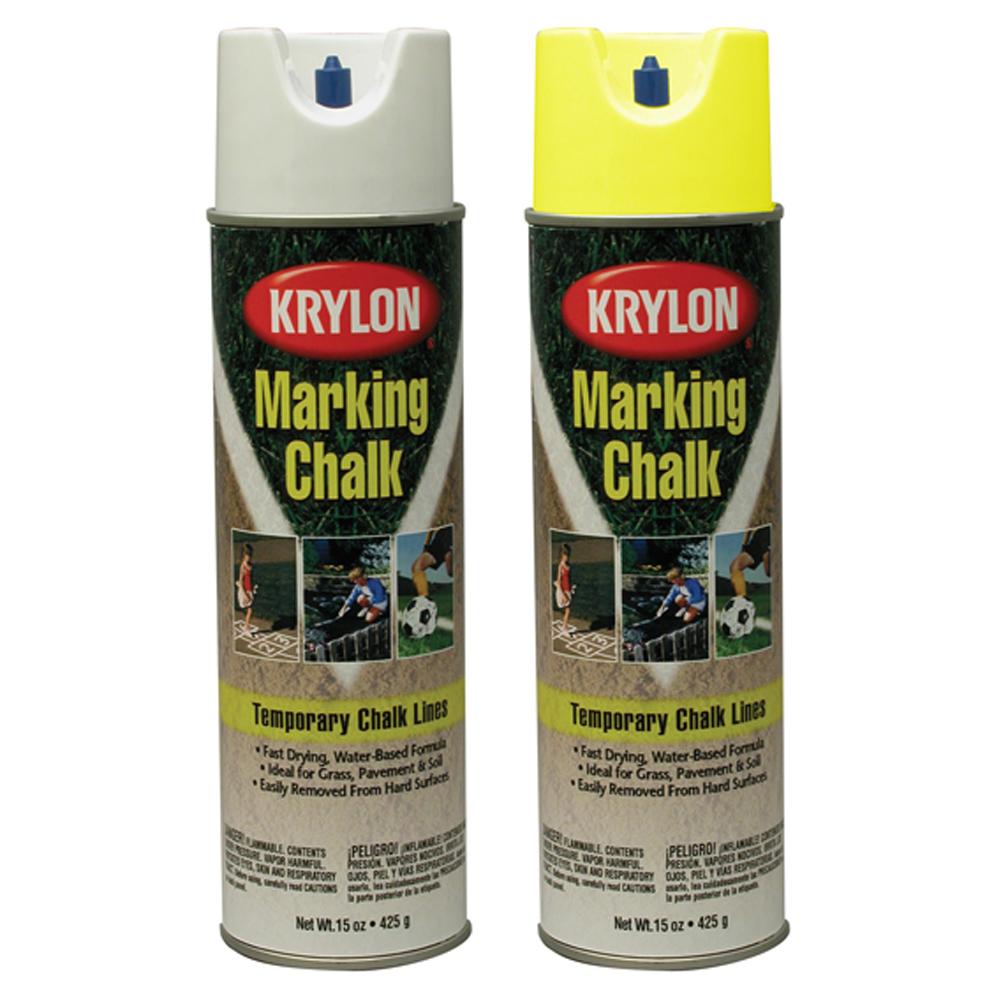 Krylon® Marking Chalk Spray Paint adds temporary chalk lines in high visibility color. Great for athletic field markings, games in hte back yard, etc...
15 oz.
Easily removed from hard surfaces
Inverted applicator sprays upside-down for easy marking
Fast drying water-based formula
Dry to Touch in 10 - 15 minutes
Coverage is approximately 300 to 400 linear feet
For use with Pavement, Concrete, Gravel, Soil, Grass
Note: No returns allowed for aerosol or spray paint products.