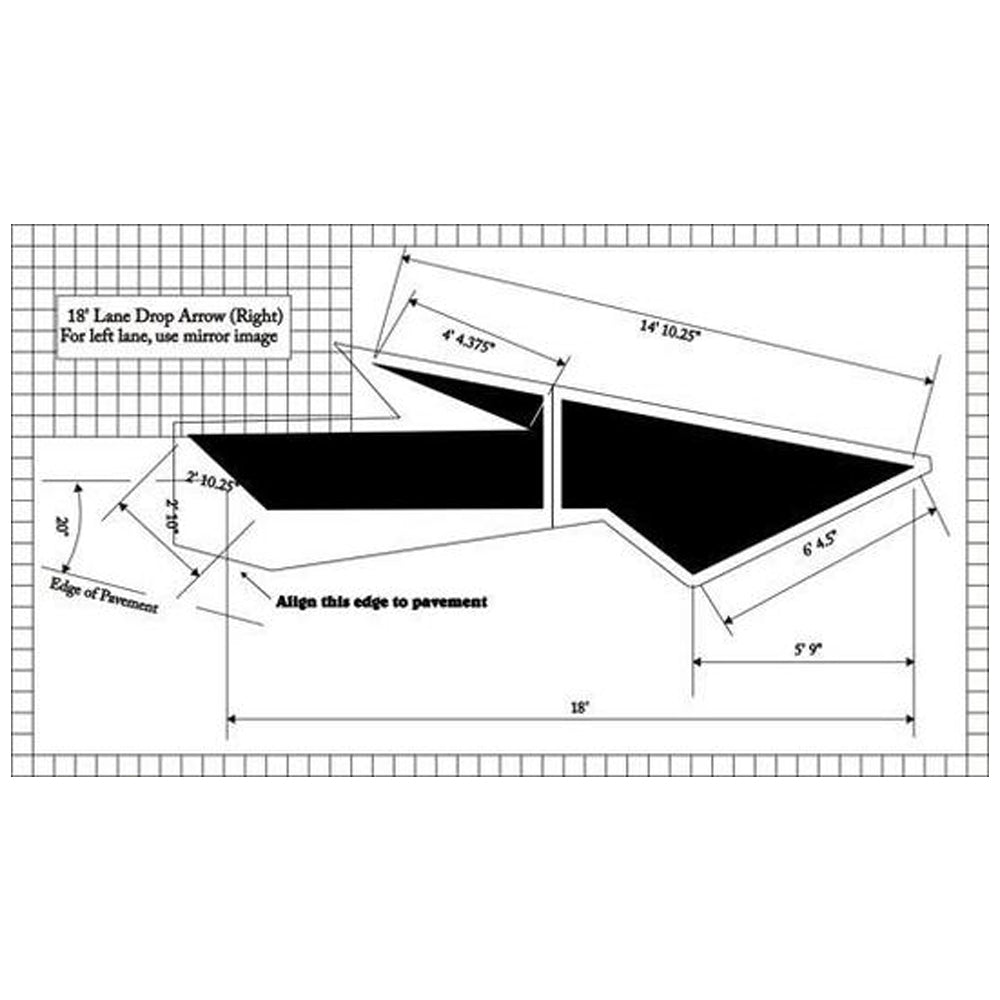 Lane Drop Arrow MUTCD Stencil
The LANE REDUCTION ARROW stencil is 18 feet long and made with multiple stencils. Follow our diagram to assemble the stencil easily and to specification. Our stencil forms a complete LANE DROP ARROW. It can be reversed to do both left and right arrows.
Our MUTCD stencils are designed specifically to meet the MUTCD specifications and will help your organization meet current federal regulations.
Our MUTCD stencils are laser-cut on durable 1/8" (125-mil) or 1/16" (60-mil) LLDPE plastic that lays flat and guarantees professional painting results. Each arrow ships as a TWO-PIECE set. All stencils can be cleaned and reused many times.
The sheet size this stencil is cut on guarantees a minimum of 4" around for overspray.
All of our stencils are made from LLDPE. This material is extremely durable, will relax and lay flat quickly, and is very easy to clean. The 1/8th inch is preferred by contractors and is more rigid than the 1/16th inch. The 1/16th is excellent for less frequent use. Both can be used and cleaned hundreds of times.