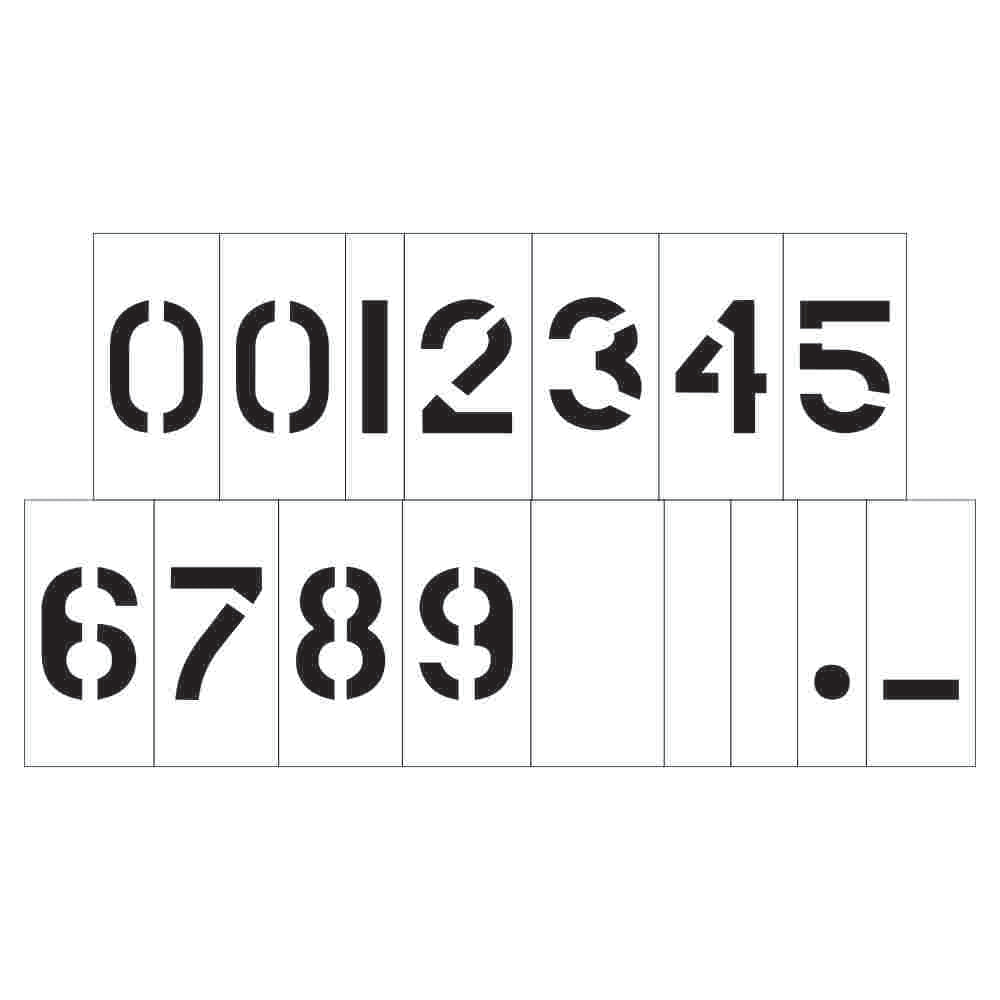 Magnetic Stencils | Letter, Number, & Complete Sets
Save

Liquid error (snippets/product-badge line 32): Computation results in '-Infinity'

%
Our Magnetic Number and Letter Stencils are the best way to stencil on metal.  From metal lockers, warehouse location numbers to labeling machinery this is the easiest way to organize your facility.  

Magnetic stencils are better than Brass stencils
They can be placed and stick on metal surfaces without any gap,
The stencils are flexible and can be used on rounded surfaces like drums.
They can simply be placed next to each other to form words, names or numbers with correct spacing.  If pushed completely together no tape or other blocking material is needed for the gap.
Made from a synthetic magnetic material which is thin  ( .030 inches) and flexible and will stick to any ferro metal.   This material is the same thickness as the material used for car magnets and is tougher and has more magnetism than thinner films.  Numbers and letters can be placed side by side each other and stenciled. They are much easier to use than brass or other stencils where one has to use tape or other techniques to paint them properly.  Our letter and number sets have extras of the most common letters so that you can build words completely.  They are durable and can be cleaned with the appropriate paint solvent. 
Please note our sets are offered in three different sets.

Letter and Number 45 Piece Sets contain:
All letters A-Z, 0-9, 1-beginner, 1-ender, 1-period ender, 2-spacers, 1-comma, 1-dash, 1-period, 1-ampersand, 1-apostrophe.
Letter Set   33 Pieces Contains:
All letters (26 pieces A-Z) 1-Beginner, 1-Period Ender, 1-Spacer, 1-Comma, 1-Dash, 1-Period, 1-&
Number Set 15 Piece Sets contain:
1-9, 0,0, 1-beginner, 1-plain ender, 1-dash, 1-period