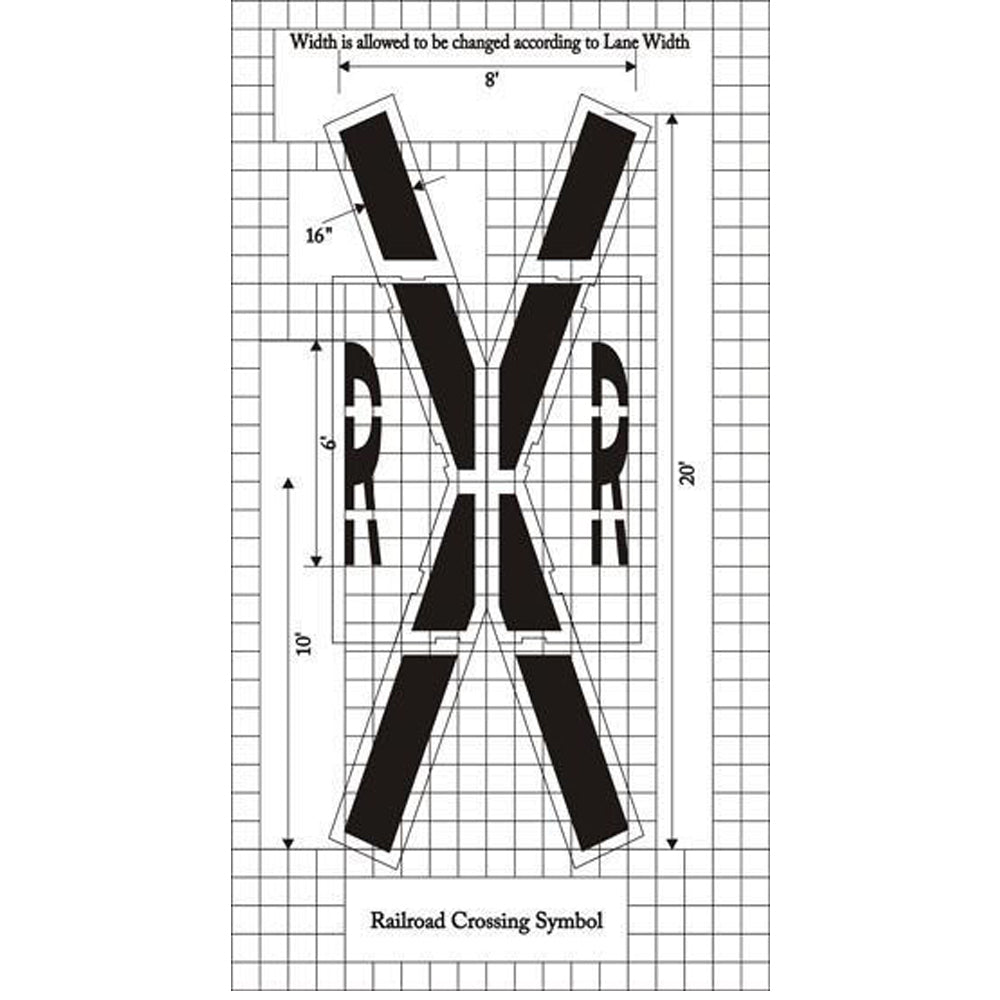 MUTCD standard Railroad Crossing Stencil
The Railroad Crossing road marking stencil is designed to the MUTCD specifications. This 20 foot by 10 ft stencils comes in multiple sheets which are easy to interlock and set up for a perfect roadway marking.
Our MUTCD stencils were designed specifically to meet the MUTCD specifications and will help your organization meet current federal regulations.
All of our stencils are made from LLDPE. This material is extremely durable, will relax and lay flat quickly, and is very easy to clean. The 1/8th inch is preferred by contractors and is more rigid then the 1/16th inch. The 1/16th is excellent for less frequent use. Both can be used and cleaned hundreds of times.