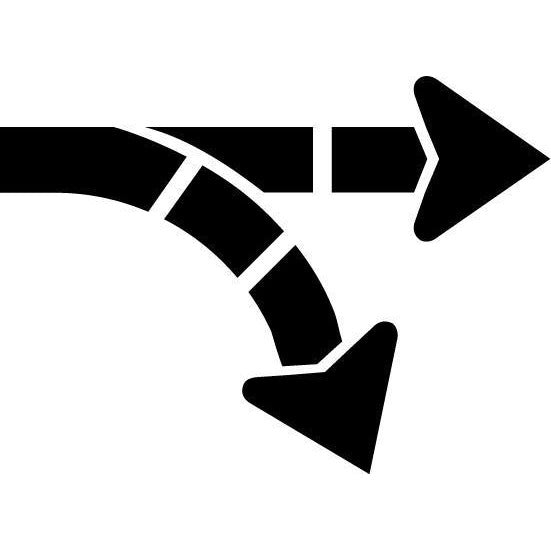 Optional Movement Turn Arrow Parking Lot Stencil
The Optional Movement Turn Arrow will allow you to control traffic flow. This Laser-cut stencil will provide a quick clear message to drivers.
These stencils are cut from durable reusable LLDPE and you can mark and maintain this arow for years.
The standard sizes offered are:
42" arrow:
42" Arrow x 30 4" width
line stroke is 6.9 inches
72" arrow:
comes in two piece
72" Arrow x 52.1" width
line stroke is 8.5".
Tough contractor grade stencils:
• All offered in super durable 1/8th inch and 1/16th LLDPE plastic.
• Tough flexible, lays flat and lasts for hundreds of uses.
• This material will tend to shed paint and is easy to clean.
• Perfect for contractors, professionals, and anyone who wants the best.
How to get the most from your new Parking Lot Stencil: Stencil Cleaning & Care