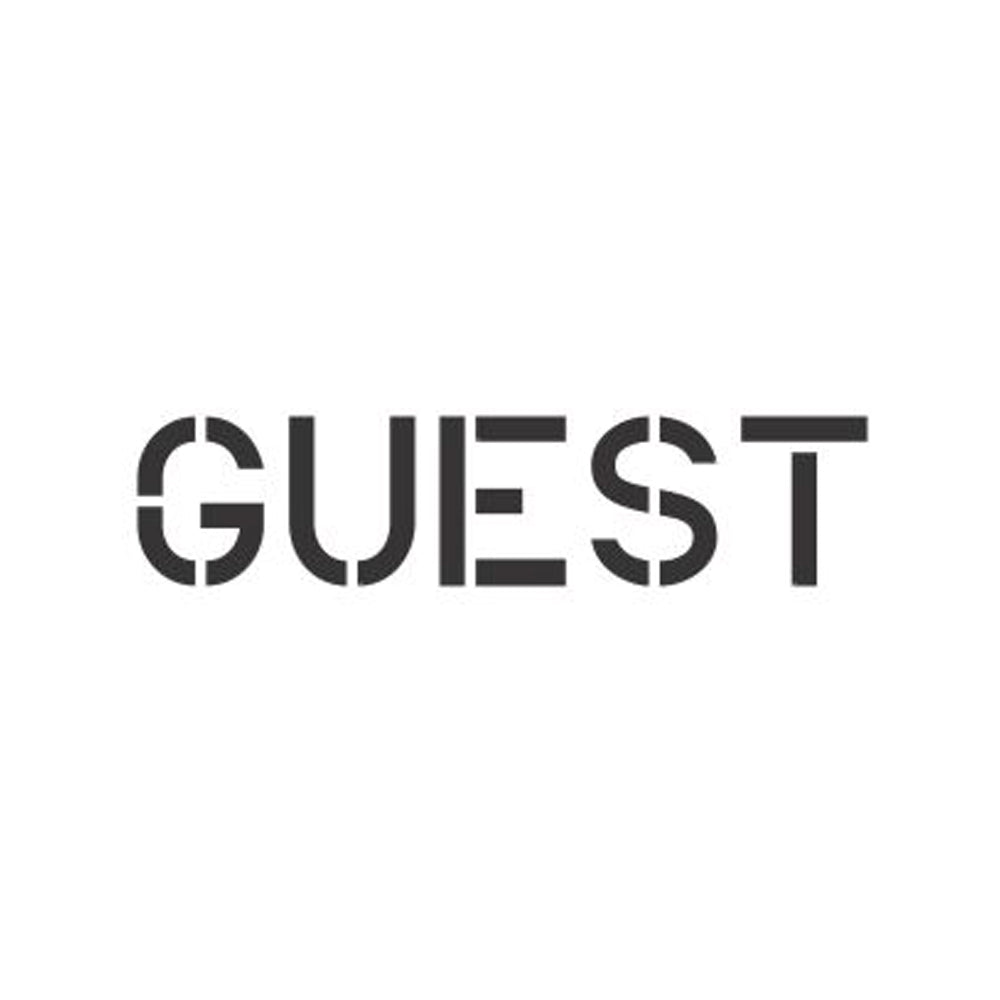 Parking Garage Guest Stencil
Designed to meet the needs of customers painting Parking Garages we developed a complete collection of durable lightweight professional marking stencils. Work on Wall Signs hands-free with our 10 mil laser cut Mylar Stencils. This Guest Stencil is ideal for apartment and hotel parking lots.
This stencil can be used in conjunction with:
CC0192 - "PARKING" stencil
CC0409 - "ONLY" Stencil
Stencil Size
4 inches high x 17 inches wide
6 inches high x 26 inches wide
12 inches high x 52 inches wide
18 inches high x 70.5 inches wide

How to get the most from your new Parking Lot Stencil: Stencil Cleaning & Care
Custom Letter Size Stencils 1 to 48 inch
Please use our Custom Stencil Maker to create your custom stencil or click here to send us your requirements.
Stenciling Tools
Get the job done right with these proven stencil tools:
• Krylon Striping Paint
• Inverted Spray Paint Marking Wand
• Frog Painters Tape

Material Selection Guide
Click here for more material information


How to Stencil
Visit our library of Video Tutorials for more detailed instructions and how-to videos.