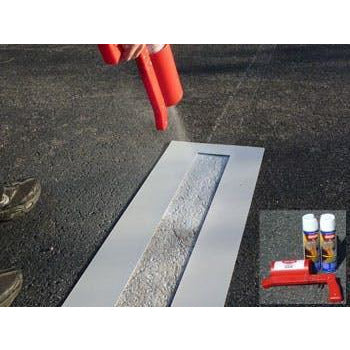 Parking Lot Line Touch-up Stencil Kit
This kit will allow you to install and maintain crisp, clean, regulation parking lot lines. As many as you need and on your own schedule. This is a great use of laser-cut stencils. A durable, simple, and cost-effective solution.
Contents of the Kit:
Stencil: (1 stencil)
Line - 4" x 92"
Tool:
Inverted Marking Wand - 12" Spotter
Paint: (2 Cans)
Krylon Inverted Marking Paint - 18oz APWA White
If you have a question or need a custom stencil solution please call or email.