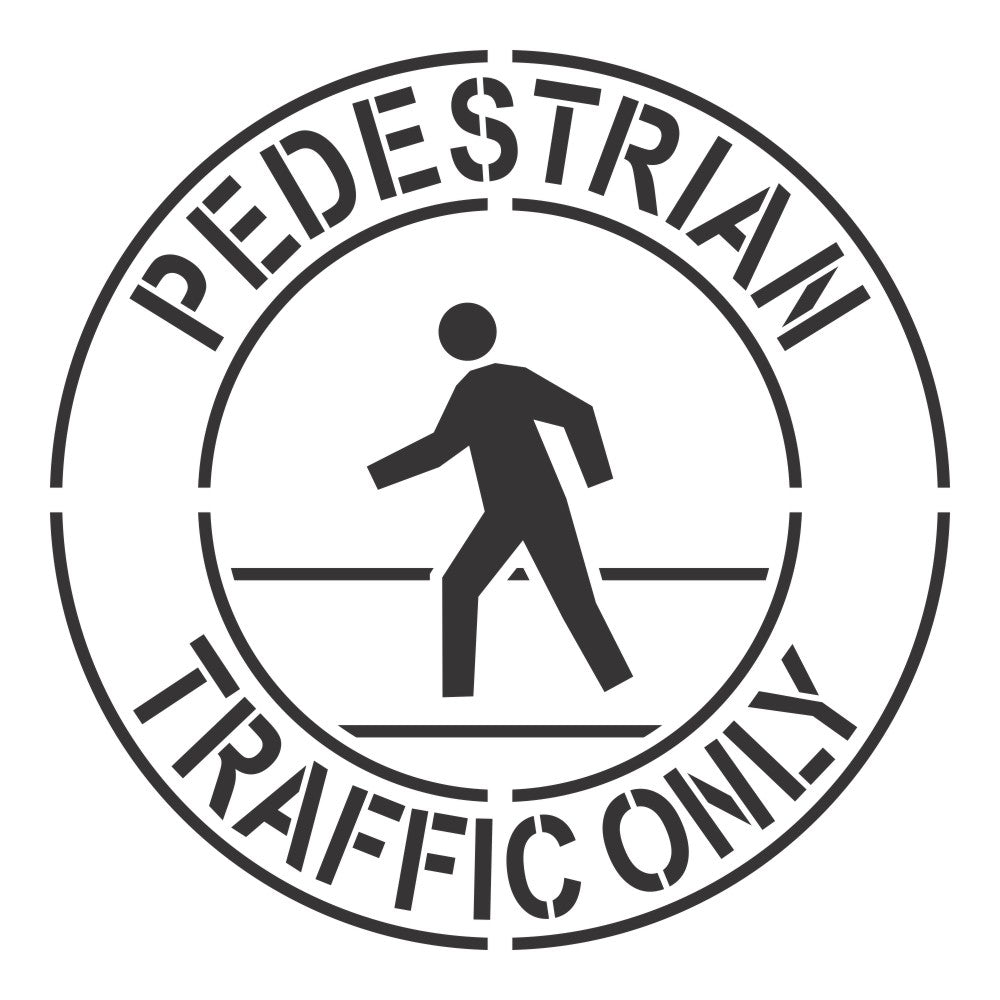 Pedestrian Traffic Stencil
This familiar Pedestrian Walkway symbol stencil provides quick clear instructions and can be used to mark pavement, walls, and signage.

Our Pedestrian Walkway Stencil is available in the following sizes:
Note: Measurement refers to the Diameter of the image.

18"
24"
48"
If you have a question or need a custom stencil solution please call or email.