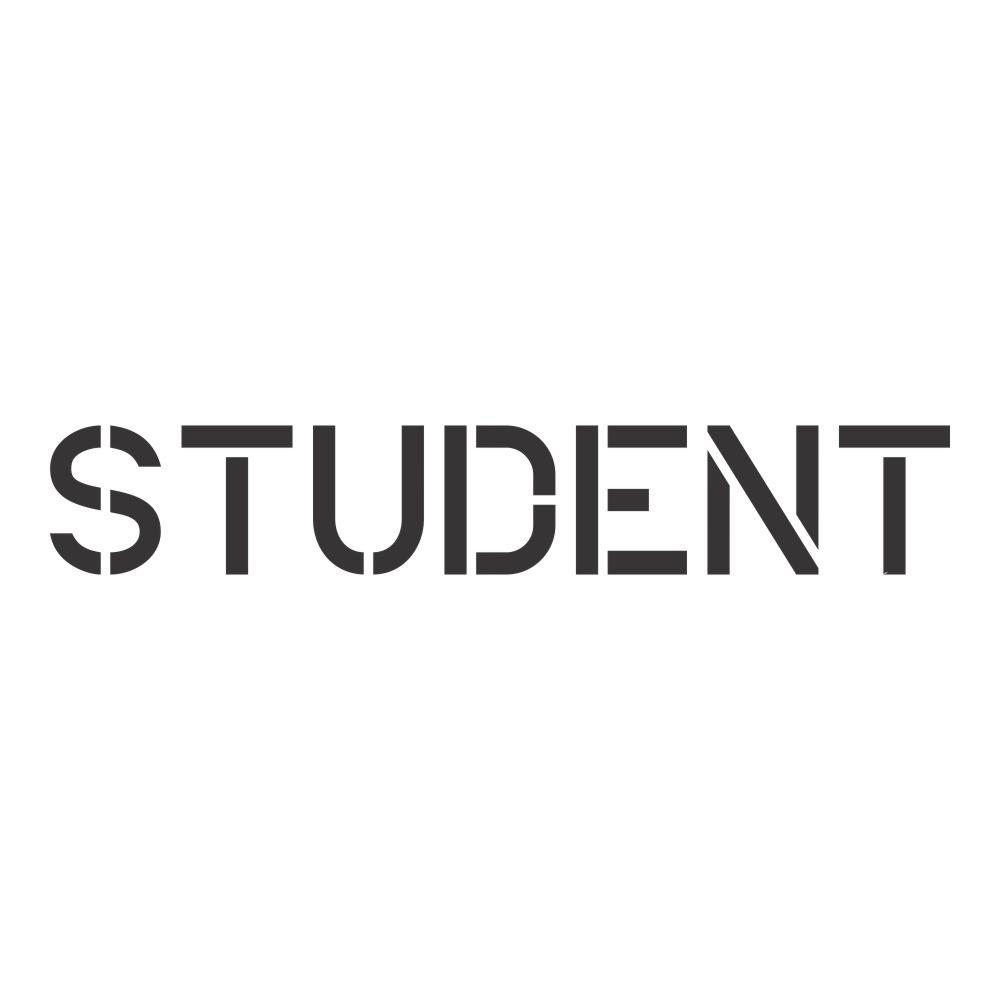 Student School Safety Stencil
Finally, a quick and easy way to ensure your students safety while giving your parking lots and roadways the clean, professional appearance they deserve!
Our new line of School Safety road marking stencils will help you direct traffic in school zones with bold, legible lettering. Now you can bring your school to regulation with ease. All of our School Safety Stencils are cut on our 60 mil 1/16" LLDPE Plastic. This material is guaranteed for 5 years of heavy use and will hold up to all the retouching your facility may require. Clean up is a breeze too, simply flex the plastic slightly and you'll see the dried paint begin to crack, flake and peel off with ease.
This "STUDENT" stencil can be used in conjunction with other stencils in this line:
CC0192 "PARKING" Stencil
CC0188 "DROP OFF" Stencil

Standard Sizes:
The 3 and 4 inch stencils are designed to make curb marking fast. Paint a 6 inch or larger curb clearly and consistently with our offset stencil design.

4 inches high x 24 inches wide
6 inches high x 36 inches wide
12 inches high x 72.5 inches wide
18 inches high x 105 inches wide
24 inches high x 103 inches wide
Personalized parking spaces are becoming more popular and we can provide the stencils for any need. Please use our easy custom app to get your stencils fast.
Our stencils are always in stock and can be available for the next day if necessary. Our customer service are ready to take your call and make sure you are taken care of.
Order or call today.
Click here for more material information
NOTE: Most painting contractors order 1/8" thick material if they plan on reusing the stencil for years. The 1/16" is fine for occasional use. Both are great products that have been in the field for years.
If you need a size that is not listed please call us at 1-800-334-1776 or email info@stencilease.com