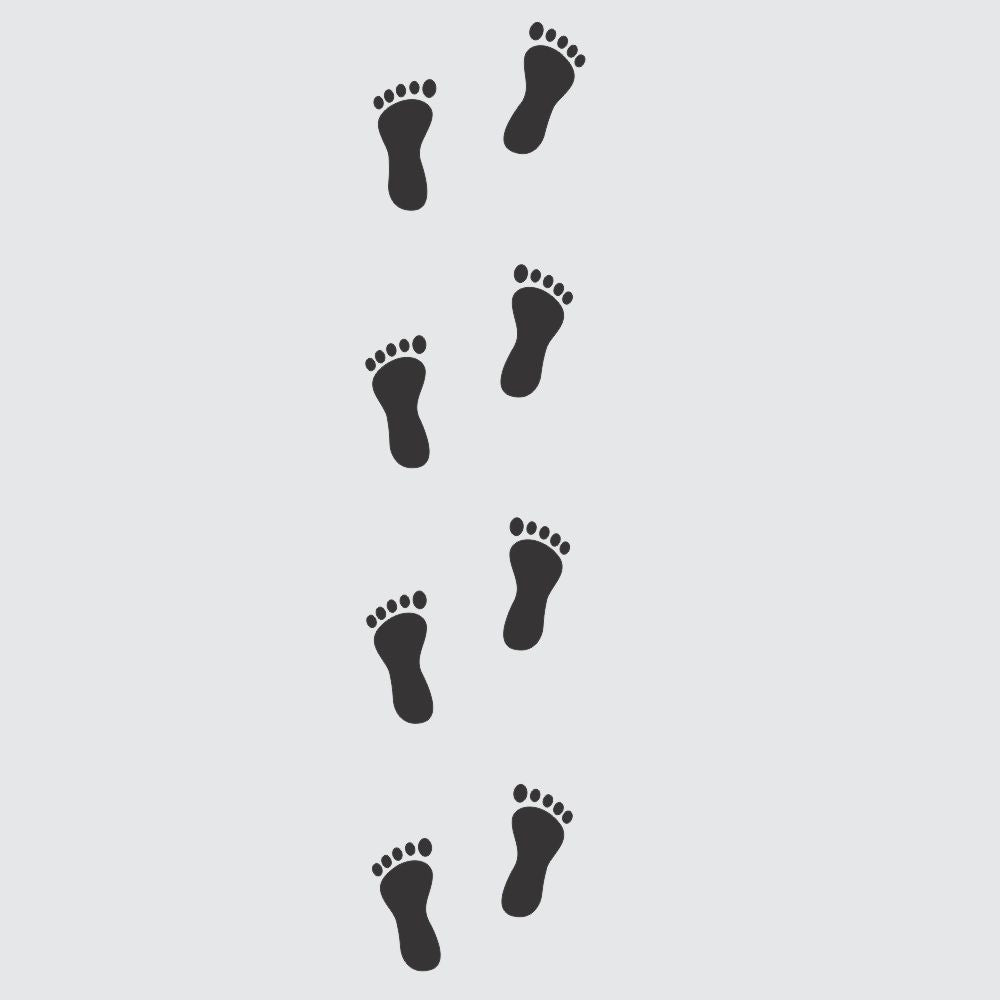 Walking Footprint Stencil
Visually communicate to your customers or students with this walking footprint stencil. Use the stencil to create a path or walkway at beaches, pools, etc. They help direct people in the direction they need to be going.
Sizing Info:
• Footprint is approximately 12" from tip of toe to bottom of heel
• Overall Height is 86"
• Overall Width is 20"
• Spacing Between feet is approximately 9.75" from heel to toe and 5.5" in between feet
• Sheet size is approximately 24 x 96