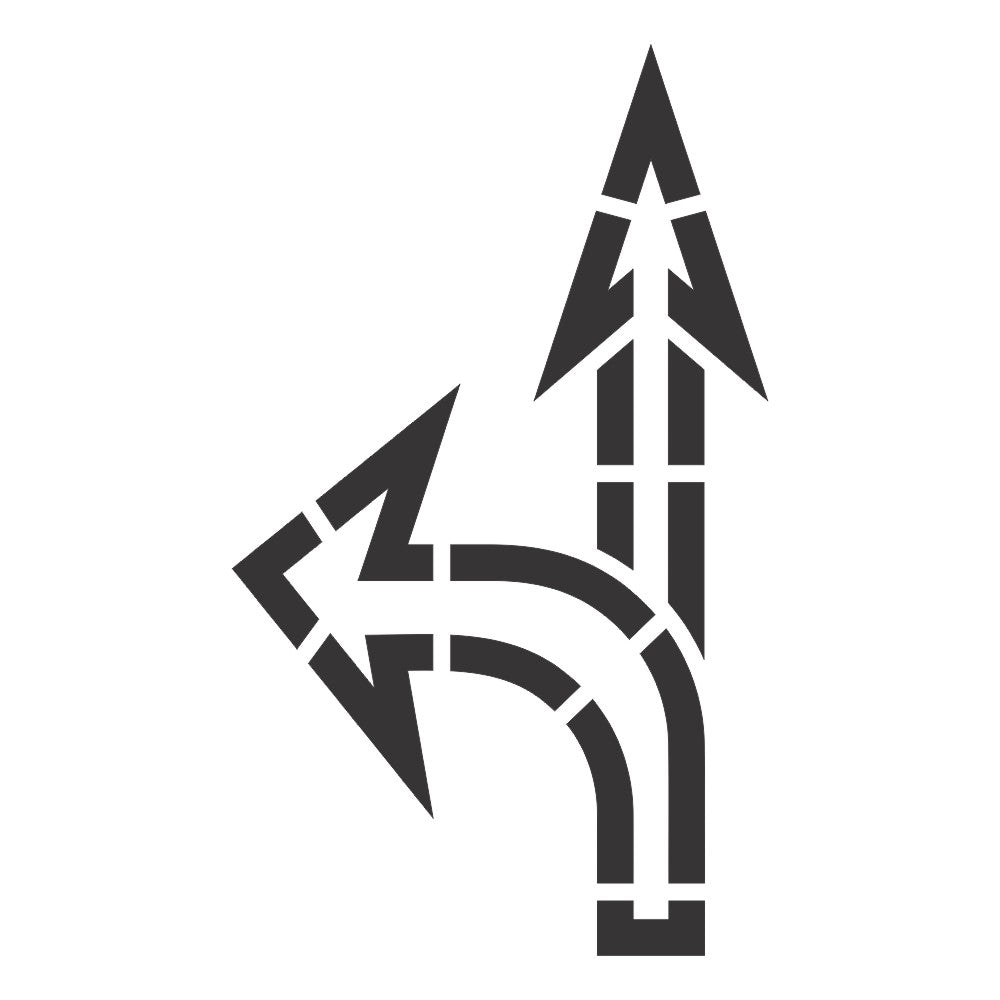 Walmart 102 inch Bi-Directional Arrow Stencil
Walmart Store Turn Arrow stencil. Parking Lot Specification.
Arrow is 102 inches x 60 inches
Premium Quality Contractor Stencils
Available in premium 1/16th inch LLDPE and Contractor preferred 1/8th inch LLDPE.
Both materials are durable, cleanable and will last hundreds of uses.
With generous over spray borders.
Easy to set up and Line up.
See the rest of our corporate parking lot stencils