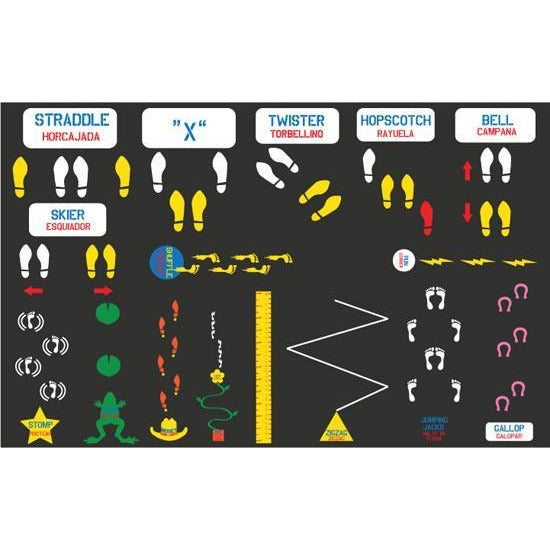 Fuel Up Jump & Move Stencil Set
Description: The Fuel Up Jump & Move Stencil is a group that was designed specifically to get kids active with straight jumps, ski jumps, zig-zag running, leaping, galloping and much more.
The following are included:
Locomotor(44 pieces)
Ruler (4 pieces)
Jump Rope Step Patterns (15 pieces)
Material used: 22 mil LDPE plastic. Lays flat on any surface, easy to paint with roller and dry paint peels and flakes off without using any chemicals. Stencil can be rolled and put back in box for future use or touch up jobs in years to come.
Painting Technique Used: High-density foam roller & liquid paint
Estimated Project Time: 4 hours with 3-4 volunteers
Stencil Ordering: Using a Purchase Order, please email to service@stencilease.com

More Fuel Up Fun:

---
NOTE:
It is recommended to use a premium grade exterior paint that can adhere to concrete or asphalt. Touch ups may be needed due to normal wear and tear. Please consult a local paint store for your particular region as the recommendations can change.