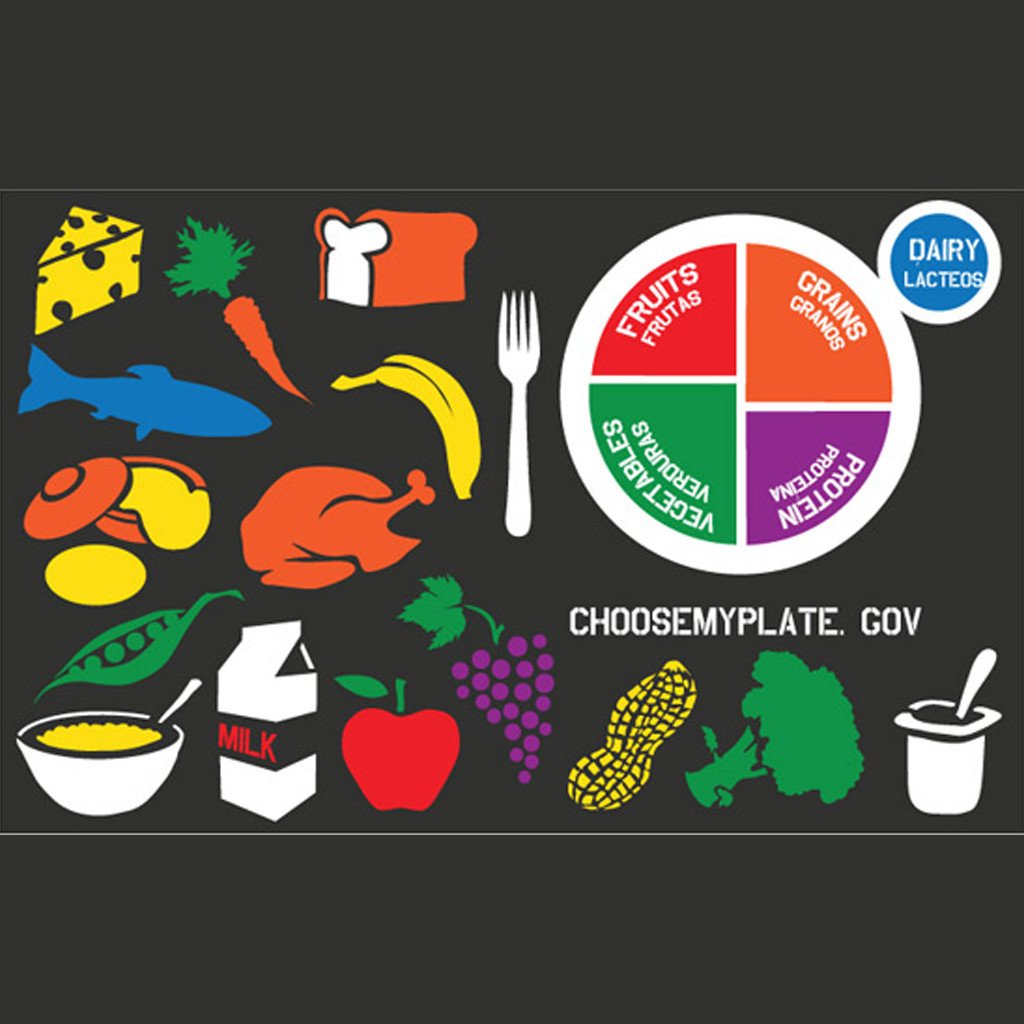 Fuel Up My Plate with Food Stencil Set
Description: This set should be at the top of the priority list for any playground stencil project. Using a familiar place setting visual, it illustrates the 5 food groups, reminding kids and parents to eat healthy. The 15-piece set comes as 15 individual stencils depicting fruits, vegetables, fish, cheese & more. These pieces can be used anywhere on the playground or sidewalks and can be repeated as many times as desired. If you have extra paint you can stencil extra foods to reinforce their nutritional value. The dairy group can also be used with the "Build Strong Bones" game and can be painted multiple times for matching, hidden around campus for a scavenger hunt or used as a shuttle run variant.
The following are included:
MyPlate ( 11 pieces)
MyPlate Food (15 pieces)
Material used: 22 mil LDPE plastic. Lays flat on any surface, easy to paint with roller and dry paint peels and flakes off without using any chemicals. Stencil can be rolled and put back in box for future use or touch up jobs in years to come.
Painting Technique Used: High-density foam roller & liquid paint
Estimated Project Time: 4 hours with 4 volunteers
Stencil Ordering: Using a Purchase Order, please email to service@stencilease.com

More Fuel Up Fun:

---
NOTE:
It is recommended to use a premium grade exterior paint that can adhere to concrete or asphalt. Touch ups may be needed due to normal wear and tear. Please consult a local paint store for your particular region as the recommendations can change.