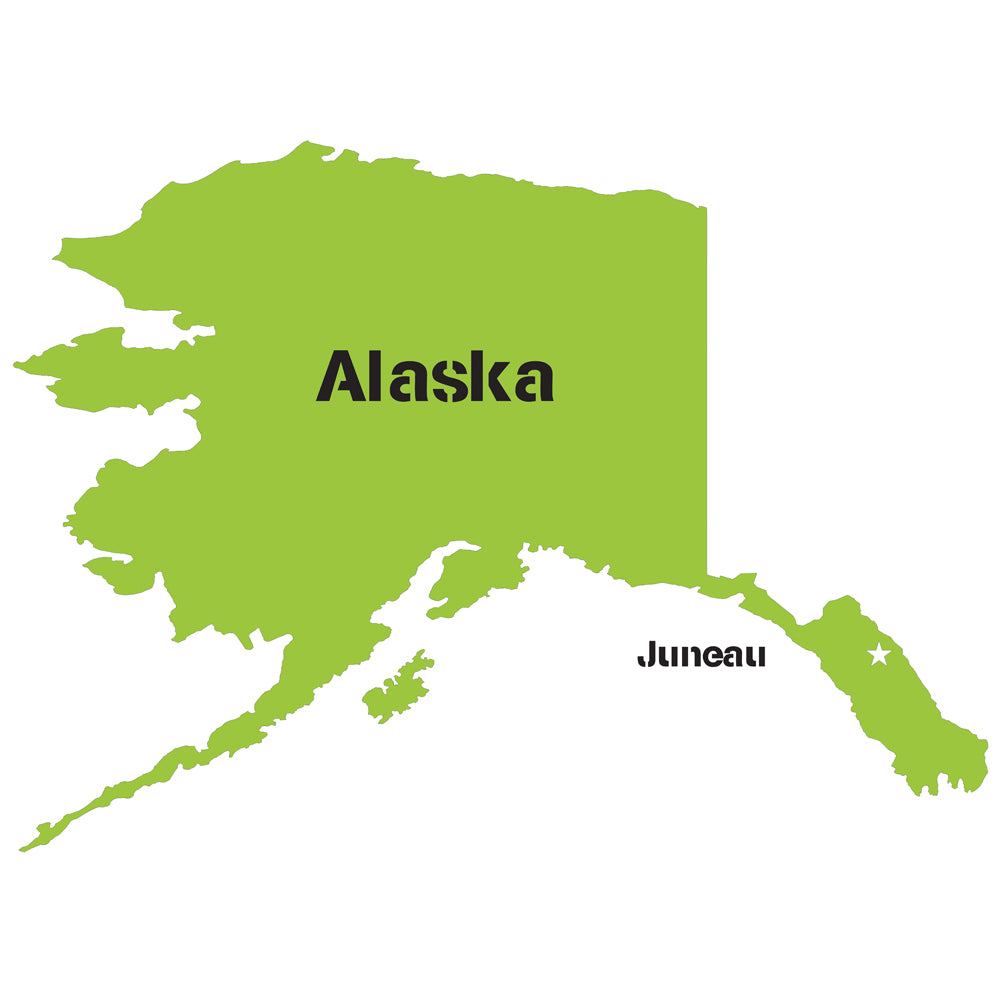 Create works of art with the Alaska State Map Stencil! Alaska State is labeled with the state name and capital of Juneau, as well as includes detailed instructions. The Alaska State Stencil is easy-to-use and comes with two pieces (an inlay and the stencil cut-out). Try using to create Alaska-inspired artwork, stencil onto walls, or even create classroom decor - the possibilities are endless!
Note on Size:
The product size listed is the size of the sheet of plastic being shipped.

The size of the image will vary from State to State
All products are designed to maximize the size of the image for a given sheet size.
Example: the 18" x 22" Texas stencils makes a 14" x 14" image.