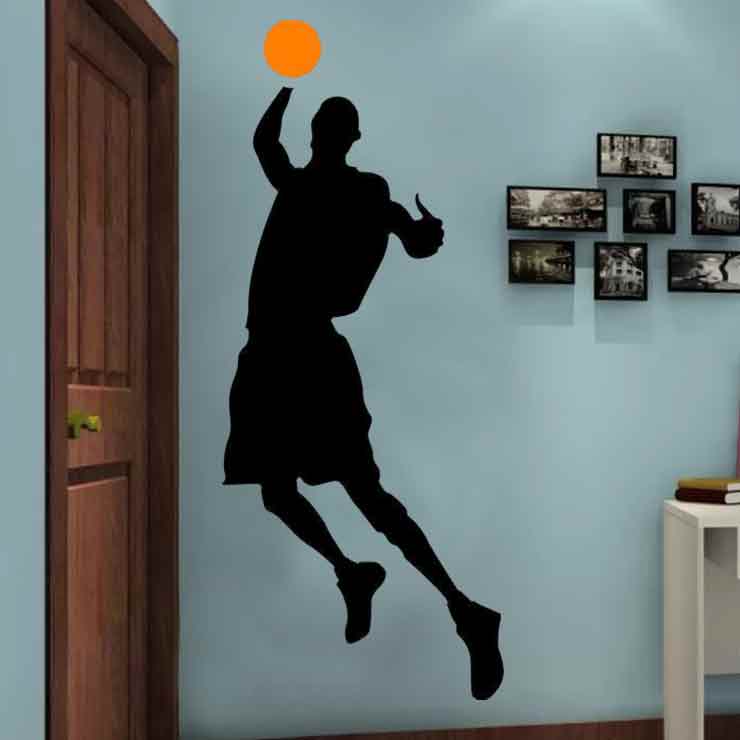 Basketball Player Wall Stencils
SKU
The Basketball Player Stencil collection has eleven images of players. Ball handlers, jams, dunks, and floaters. Very little defense is played here. Paint these images on a gym wall, locker-room, or fill a bedroom with hoop dreams. This reusable stencil can be used on any paintable surface including canvas, burlap, wood or metal.
Stencil Sizes
See above.
Custom Size Stencils
If your project would be even easier with a Custom size, please contact us. We'll do everything we can to help you with your project!
Professional Quality Stencils
• Laser cut for precise, crisp design details.
• Reusable & Durable.
• Made of 10 mil coated mylar which resists paint build-up.
• Easy to clean (see How to Clean Stencils).
• Made in the USA
Stenciling Tools
Make your project even easier with the proper Stenciling Tools:
• Repositionable Adhesive Spray for adhering stencils to any surface.
• High-density Foam Rollers for applying just the right amount of paint.
• Frog Tape painter's tape for masking off the edges of stencil sheet.
• Stencil Brushes for painting finer details and dabbing paint into corners.
How To Stencil
You do not have to be a professional artist to stencil! Simply follow our How To Stencil steps or How to Stencil Video Tutorials.