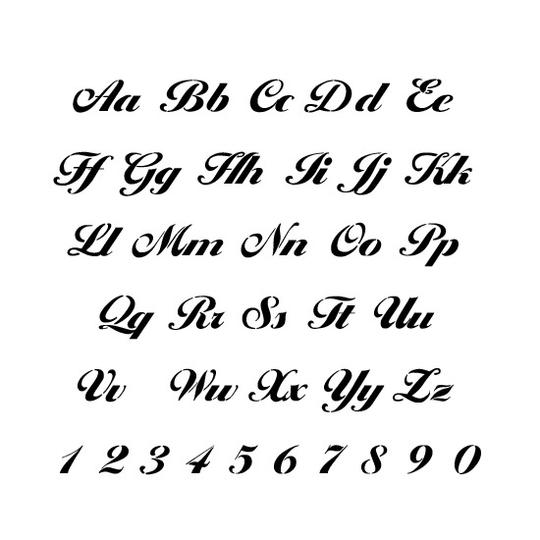 Monogram Letter and Number Stencil Sets
The Monogram stencil font is a best seller for great reasons. You can monogram fabric, walls, doors, floors, gifts, note cards, place settings, invitations and more. Beyond the Monogram these sets offer Numbers, Letters, and even Punctuation in this fun font.
Simply clean and store for future use. With this stencil set on-hand, you are ready for a new project or to touch-up an existing one, A stencil set is a tool you will have for years.
The Monogram stencil font is offered in several useful sets:
Complete: (62 Pcs.) includes Upper and Lowercase Letters (52), and Numbers (10)
Letter: (37 Pcs) Includes uppercase Letters and additional A,E,I,L,M,N,O,P,R,S,T. (26 pcs) Sets 18" and larger have (1) of each letter (A-Z).

Number: (22 pcs.) includes two each of 0-9 and two dashes. (10 pcs.) Sets 18" and larger have (1) of each Number (0-9)
If you need a size that is not listed please call us at 1-800-334-1776 or email service@stencilease.com