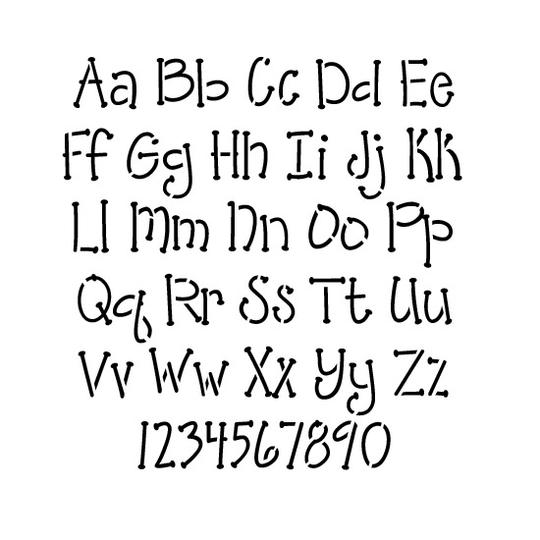 Whimsical Letter and Number Stencil Sets
Whimsical is a font that has earned its name. Use our Laser-cut stencils to capture the whimsy every time. Make cards, signs, gifts, and DIY projects. Paint walls, floors, pavement, fabric, and more.
Our Whimsical font in available in three standard stencil sets:
Complete: (62 Pcs.) includes Upper and Lowercase Letters (52), and Numbers (10)
Letter: (37 Pcs) Includes uppercase Letters and additional A,E,I,L,M,N,O,P,R,S,T. (26 pcs) Sets 18" and larger have (1) of each letter (A-Z).

Number: (22 pcs.) includes two each of 0-9 and two dashes. (10 pcs.) Sets 18" and larger have (1) of each Number (0-9)
If you need a size that is not listed please call us at 1-800-334-1776 or email service@stencilease.com