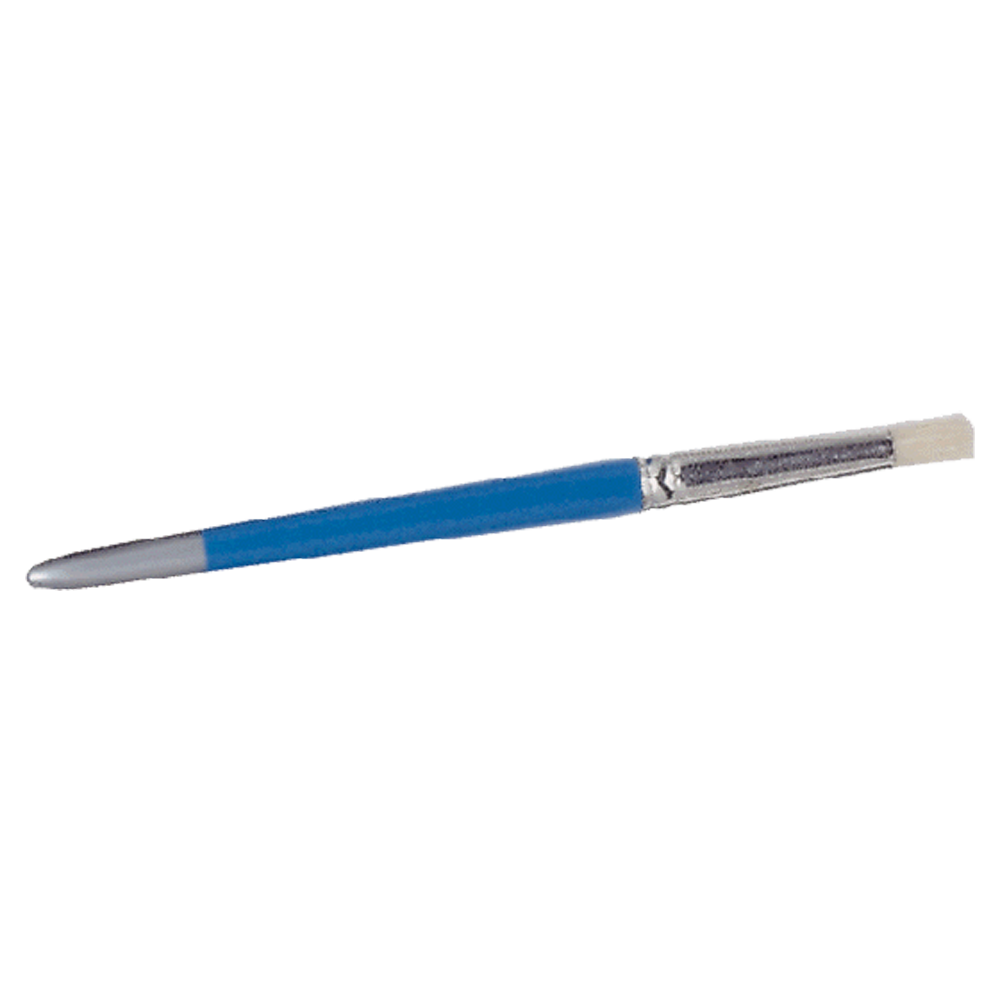 White Bristle Stencil Brush
This artist quality, single head brush is perfect for stenciling. Useable with acrylic or oil-based paints, its tightly packed, stiff china bristles are designed for either the pouncing or the swirling strokes most effective for stenciling.
These brushes are offered in a range of sizes to provide optimal precision and speed. The larger ones will paint a large area faster, while the smaller ones will allow you to apply the highlights just where you want them. These brushes can be cleaned with soap and water or solvents depending on the type of paint used. We do recommend having a different brush for each paint color for each project.