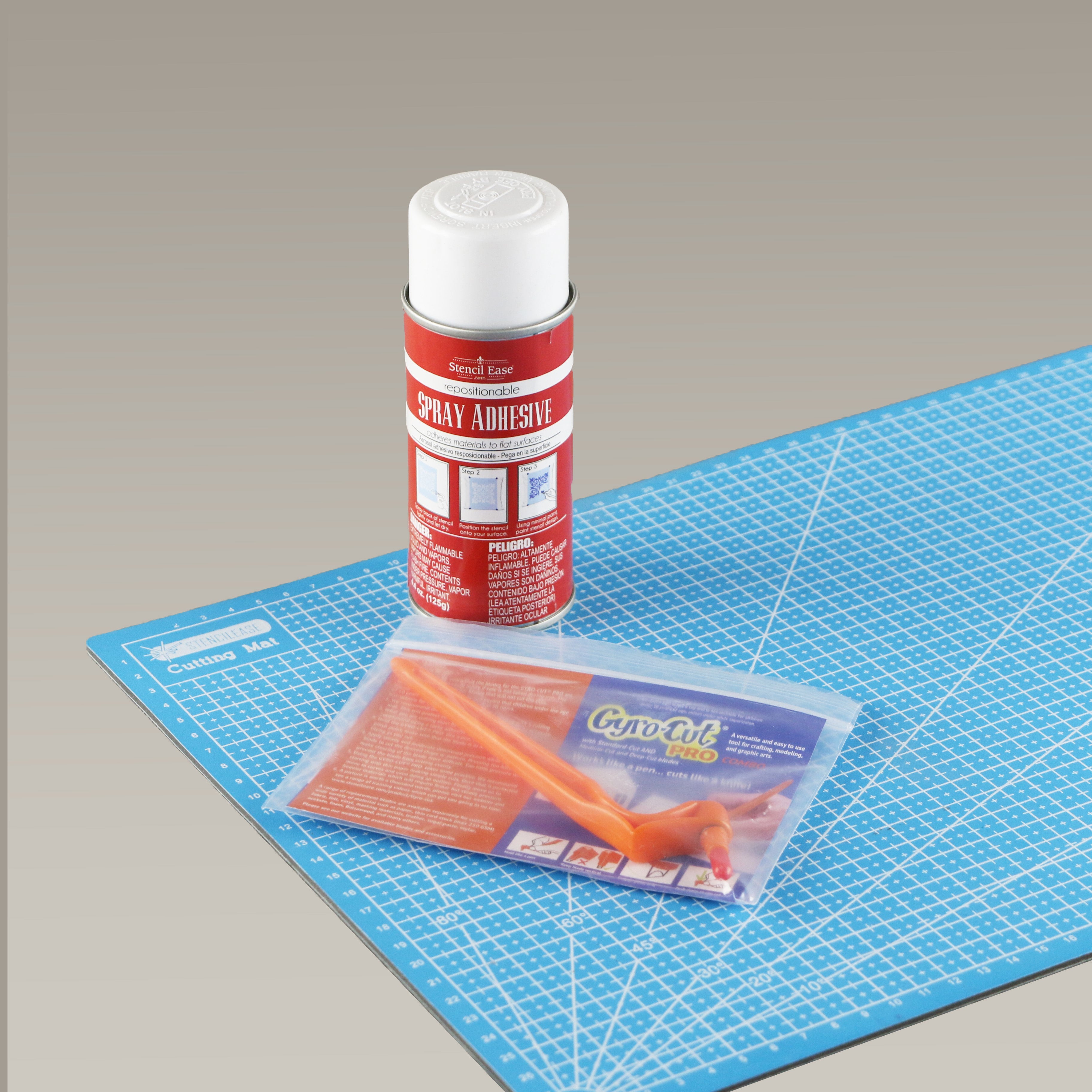 Gyro Cut Pro Tool Stenciling Kit | Value Bundle
Have a product question?
Ask us
Gyro Cut Pro Paper Cutting Kit
This kit combines our best papercraft and stenciling tools in one easy to order kit.
Kit Includes:
The new Gyro-Cut Tool Pro Tool
A Medium Cut Replacement Blade
A can of our best selling Stencil Ease Repositionable Spray
A 12" x 18" Cutting Mat
This kit provides the novice with the craft tools of a pro and the experience crafter will find new tools and new possiblities with their craft.